Cool Jobs
Welcome To The World Of Cool Jobs
If you could do anything, what would you do? Take a minute and give this question some serious thought. Your answer is kind of important. In fact, how you respond could be life-changing. If you're keen to turn your passion into your profession, you've come to the right place. JobMonkey is here to help you find a job that you enjoy.
The world is filled with cool jobs in amazing places. Your work options are endless. Pick a career path that will excite you to go to work every day. When you open your eyes to the different opportunities that you can choose from, you'll be blown away by all of the cool ways that you can earn a paycheck.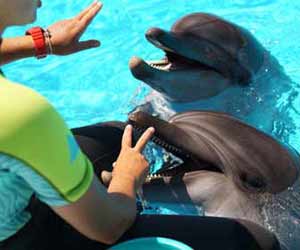 Everyone defines cool differently and that's just fine. The key to finding a cool job is defining what you think is cool. Follow your passions and work won't even seem like work. Whether you want to live the vacation, travel the globe, save the planet, play in the great outdoors, or earn a monster paycheck, there is a job out there that is perfect for you – and JobMonkey is here to help you find it.
JobMonkey's massive online library of cool job info shines the spotlight on some of the coolest jobs on Earth. Search through our selection of cool jobs profiles and information to get an insider's perspective on different gigs that you'll enjoy. Then when you find the right job, you can browse through thousands of job openings listed by cool employers located all over the planet. You can do all of this and more on JobMonkey right now!

Find a cool job and you might earn your next paycheck by…
JobMonkey is here to get you started on your cool career path. No matter who you are or where you're located, there is a cool job waiting for you. Use the following pages and explore the links to learn more about cool jobs. Are you ready to choose your own adventure?
Explore these cool job options below.