Business and Professional Employment
Is Pursuing A Professional Career The Right Move For You?
Millions of people around the world make a living in the business sector of the working world. If you're a business-minded individual, this might be the logical career choice for you to pursue. Are you ready to learn more about careers in business?
Whether you want to work in tech, finance, startups, banking, legal, accounting, or some other business niche, you'll find lots of job openings to apply for. There is a constant demand for business professionals. The key is to find a job that makes you happy. The JobMonkey Business and Professional Jobs Guide is designed to help you find that job.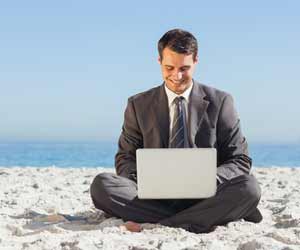 When you find a job that allows your natural talents to shine and you find a cool employer that will let you be a rock star, you'll love working in the world of business. From local entry level jobs to highly specialized international careers that pay six-figure salaries, you won't be disappointed with a professional career path.
Maybe your next job will pay you to:
Before you opt to become a professional and dive into the fast-paced business world head first, you need to do your research. Set yourself up for success by learning the ins and outs of this industry. In the following pages, you'll learn about top jobs, high paying careers, quality franchises, cool employers, and more. Plus, you'll find out if you're cut out to be an entrepreneur or if you're better off working for a powerhouse employer like Apple, Google, Starbucks, Toyota, or BMW. It's time to explore your options.
The JobMonkey Business and Professional Jobs guide will answer your questions about working in the business world. Don't miss the in-depth content focusing on:
If you plan to pursue a business career, bookmark this page. It will provide you with the information you need to make smart career decisions. Are you ready to learn more about professional jobs in the world of business?
Explore these business and professional job options below.