List of Dude Ranch Job Descriptions
By now, you should have a pretty good understanding of dude ranch basics. What are a couple of general ideas?
every ranch is different, and
every ranch job description includes "Other duties as assigned."
What does "other duties as assigned" mean? Just about any of the duties listed in a job description may be interrupted by a guest asking for help finding something in the gift shop, or wanting to play a game of horseshoes, or maybe go to the rifle range.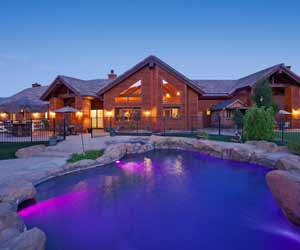 Sometimes it is right to drop what you are doing and go play. Sometimes, you may need to explain that you will find someone else to help them. The primary goal of everything that happens on a dude ranch is to create a delighted guest. So you may play that game – then go back and finish folding that load of laundry or whatever it was that you were doing.
These pages are a collection of ideas gathered from a cross section of different ranches. Although each ranch is unique, you should see the same theme run throughout: dude ranches have very high standards for the quality of service that guests receive.