Chaplain Job Requirements and Salaries
Required Knowledge, Skills, and Abilities
In addition to having a thorough knowledge of their own religion, chaplains are expected to have a wider knowledge of the different religions they may encounter on the job.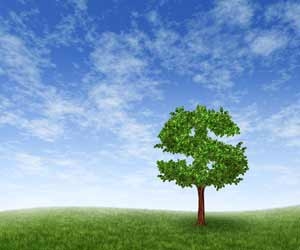 Chaplains will need to know how to serve the religious needs of people of many kinds of faith, and how and when to call in the people they most need to work with, whether they are ministers, rabbis, or Imams.
Because chaplains are often called to provide pastoral care, they should have sound knowledge of and experience in this area. Chaplains are not usually called upon to supervise or lead a large group of people, except perhaps some volunteers, and so do not usually need to have knowledge of management techniques. However, like other clergy members, chaplains are often called to deal with unforeseen and planned crises that arise within their populations, and so should have knowledge of good time management practices in order to juggle multiple tasks and priorities.
Excellent interpersonal, verbal, and written communication skills are essential for chaplains to possess. They must be comfortable speaking to small and large groups, providing sermons, and leading interdenominational worship services.
Chaplains should also have a genuine concern and caring attitude for the people they serve, whether they are prison inmates, police officers, patients in hospitals, or people suffering from addictions. Often more so than other clergy, chaplains will be called to work with people suffering from very stressful and emotional situations – some even life-threatening – and so must have the ability to handle the emotional stress this can cause them on a daily basis.
Average Chaplain Salary
Military chaplains' salaries vary from branch to branch. Chaplains' pay will also vary according to military rank. An average range is $38,000 to $58,000 per year. In addition to a healthy base salary, military chaplains receive many benefits that can include housing, health and dental care, and bonuses and other incentives.
Other chaplains earn an average of $40,000 to $60,000 per year, depending on the organization. Businesses and organizations that hire non-ordained chaplains or those who do not require a master's degree will pay a lower annual salary.
Potential Career Paths
For chaplains serving in the armed forces, promotions will mean advancing rank. Each branch of the armed services defines its own career path. To learn more about your advancement potential while serving in the military, speak to a recruitment officer, or a person who is currently serving in the military as a chaplain. For chaplains at other organizations, such as hospitals and prisons, your career path depends on the size of the team of chaplains. If you are the sole chaplain, you may need to transfer to a larger facility and become a supervisor or manager of other chaplains to advance. If you are one member of a team of chaplains, you can take on new responsibilities and challenges by becoming a supervisor or manager.