Christian Investment Advisor Careers (Cont.)
Educational Requirements
Financial advisors are required to have earned a bachelor's degree. Many advisors also earn master's degrees in business or business administration.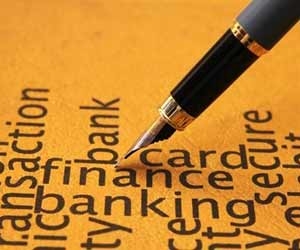 Most advisors will benefit from including several courses in accounting, finance, economics, business, mathematics, law, and of course financial planning, in their college course of study. Upon graduation, most financial advisors begin their careers by working for large firms, where they are trained. However the education and training for financial advisors does not end there. Since most financial advisors sell insurance products to clients who are not insured or underinsured, there are state licenses that must be acquired. This means the advisor must pass a state board exam.
If the financial advisor sells financial products such as stocks, bonds, mutual funds, and others directly to clients, he or she may also have to earn other licenses mandated by the state he or she lives in, or the Securities and Exchange Commission. Small or independent advisory firms may have to register with state regulators.
In addition to these requirements, Christian financial advisors will need to learn Biblical financial principles as well as scriptures that pertain to managing finances, and understand how to apply them to their clients' situations and needs.
Required Knowledge, skills, and Abilities
Clients of Christian financial advisors expect their advisors to be very knowledgeable of Biblical-based financial principles and guidelines. In addition, clients also expect advisors to be knowledgeable when it comes to the many financial products available to them. There is a great number of financial, investment, and insurance products on the market and their terms, benefits, and potential risks can be very confusing to people who do not work with them on a daily basis. Clients expect their advisors to be able to address all of their questions and concerns.
Advisors need to be able to project clients' future incomes and budgetary needs, and so must have a good understanding of how to calculate these numbers based on information provided and their own research. Advisors need to have strong analytical and critical thinking skills, mathematical and research skills, and excellent communication skills. This isn't like day trading or Forex trading! (covered elsewhere on JobMonkey)
Financial advisors also interface with their clients on a regular basis. Often, their compensation depends on sales of investment products. So advisors have to have good people skills, and the ability to listen and understand their clients' needs and concerns. Advisors should have the ability to explain complicated financial products so that their clients understand them. And in order to maintain a client's business, the client must feel that he or she can trust the advisor, so the advisor must have the ability to inspire and maintain the client's trust.
Investment Advisor Average Salary
Investment advisors' compensation can be determined by several factors. Advisors employed by large firms usually receive salaries and bonuses based on sale of products.
Other advisors only receive commissions based on the products they sell, while others earn a combination of commissions and fees. Some registered representatives or independent advisors charge a percentage of the client's funds under investment, while some only charge fees. If you are interested in pursuing this type of Christian work and would like to know what your potential earnings would be, contact a Christian financial investment firm and speak with someone there.
In general, in 2008, financial advisors earned an average annual salary of $69,050, according to the U.S. Bureau of Labor Statistics. The middle 50 percent earned between $46,390 and $119,290. These figures did not include bonuses or salaries of advisors who were self-employed.
Potential Career Path
Christian investment advisors that work for large firms may be promoted to supervisors, managers, and even executives, depending on the size of the firms. Other advisors may need to open branches of firms or start their own independent firms to advance.