Religious Jobs
Thanks to the Internet and other new telecommunications technologies, businesses are becoming more specialized.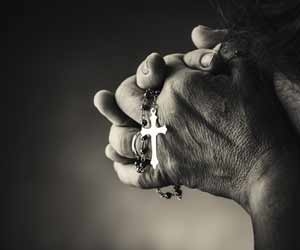 New small businesses in different business segments abound as people are down-sized and discover an untapped niche. This trend also holds true when it comes to faith-based careers and businesses. People looking to work for a faith-based company have more choices today than ever before.
While most people think of the traditional faith-based jobs such as pastor work, youth minister, camp counselors, etc, others are finding that the reach of religion oriented jobs is much wider. Whether you are an accountant, lawyer, or work in many other professional or non-professional fields, you can find employment at a faith-based organization. This is true for many of the faiths people practice today.
So what is JobMonkey's definition of a faith-based or religious job? A faith-based job is one in which the person that holds it (or is hired for it) should have a strong and active faith (among other job-related qualifications). While employers cannot discriminate among prospective or current employees on the basis of their chosen faiths, most faith-based employers typically produce a product or service related to that faith, and therefore employees working on that product or service should be knowledgeable of that faith. In the case of support personnel, such as accountants, administrative representatives, etc, this type of knowledge isn't as critical, but these employers expect their employees to adhere to faith-based business principals.
People of all educational levels can find rewarding careers with faith-based organizations. You don't have to have a degree in theology for every faith-based job. What you should have, is a deep faith that helps guide your day to day decisions, whether that faith is Christian, non-denominational, Jewish, Islamic, Buddhist, or any other religion.