Christian Jobs
Overview of Jobs for Christians
Whether you feel you are being called to ministry, counseling, or to work for a company with Christian values, today's Christian job market offers many opportunities, despite the sluggish economy.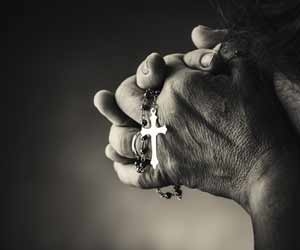 "Things are starting to open up more," says Kevin Brennfleck, a national certified career counselor and director of the Christian Career Center. This is reinforced by the U.S. Bureau of Labor Statistics' prediction that overall, the number of faith-based jobs will grow faster than the national average. Not all segments in this category will grow at that rate, but overall prospects are encouraging.
A Christian faith-based employer practices the Christian faith. People practicing the Christian faith believe in God and that His son, Jesus Christ, died on the cross for their salvation. There are a large number of Christian churches, both denominational (multiple churches across the country and world that are governed by one governing body), and non-denominational. Some of the more prevalent denominations are: Catholic, Methodist, Lutheran, Baptist, Episcopal, and Church of God. Non-denominational churches are independent churches usually started by one person or a small group of people with common beliefs. They are not usually connected to or governed by other churches in the area, but often work with other churches.
In addition to churches, there are many Christian organizations like The Salvation Army that provide worship services as well as food, clothing, and shelter to those in need. Missions, non-profit organizations, and ministries fall into this category and are usually formed to meet the needs of a specific population, like people suffering from addictions or domestic abuse.
All of these organizations hire directors, spiritual leaders, counselors, social workers, as well as office personnel and administrators.
Christian faith-based jobs fall into eight main categories: clergy or church-related; mission, ministries, or non-profit jobs; chaplains; teachers; counselors; financial services; media; other businesses. JobMonkey's guide to faith-based jobs will provide information on each of these categories; look at what the jobs are, what education, skills, and other requirements need to be met, projecting a possible career path for each job, and the average salaries for each category.