Christian Mission, Ministry, and Non-profit Work
What You Need to Know
Missions, ministries, and other Christian non-profit organizations are formed to meet the needs of a specific population of people, like people who are homeless, suffer addictions, or have been victims of domestic abuse.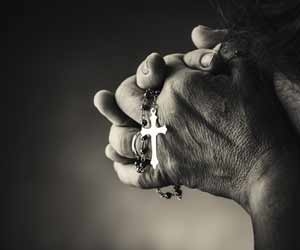 These organizations provide as many services as they can, depending on their funding, and can range from food, shelter, clothing, and counseling, to referral services only. These organizations require at a minimum a director and office administrator. Large organizations will offer a greater breadth of jobs from counselors and social workers to communications, accounting, and customer service representatives. Most of these operations depend on a large number of volunteers to assist in carrying out their missions, and so need a volunteer manager to recruit, train, and manage the volunteers.
Large organizations function like any business. The only differences are that the organization's mission is not to make money, but to serve the community, and all monies the organization receives must be put back into the organization in some form.
All of these organizations can be a branch or part of a denomination. For example, Catholic Social Services and Lutheran Social Services offer financial assistance to low income residents. Churches may have homeless shelters, after school tutoring programs for youth, and job search assistance for the unemployed. While a great many of the workers of these programs are volunteers, they do hire full- and part-time employees for various professional, leadership, and administrative roles. If you feel drawn to a certain population of people and wish to improve their situations or living conditions, acquiring a position at a mission, ministry, or non-profit faith-based organization may be a good decision for you.
The overall outlook for jobs at missions, ministries, and non-profit Christian organizations is very good. The U.S. Department of Labor Statistics says that by 2018 the number of jobs at non-profit organizations is expected to increase by 40 percent over 2008 levels. The segments with the highest growth are those performing social services.
Ministry Educational Requirements
The educational requirements for these types of faith-based jobs depend on your career path. If you are aspiring to be a director of a ministry, mission, or non-profit organization, you will most likely need a bachelor's degree, although some organizations may not require a degree while others may prefer a candidate with a master's degree in business administration.
Other positions, such as accountants, communication directors, and other professional positions, will require a bachelor's degree related to the specific discipline. Counselors and social workers are required to have advanced degrees and licensure. More information on educational requirements for Christian counselors appears on the Christian Counselors page. Degrees can come from traditional colleges and universities, as well as Christian schools and technical institutions. To determine if you need a degree, and if so what kind and in what discipline, search the job ads for these jobs. There will be some consistency in what employers are looking for. You can also ask someone you know who already holds one of these jobs what his or her organization required.
In addition to management and other professional positions, missions, ministries, and non-profit organizations hire office personnel to answer phones and perform basic office duties. These positions do not require a college degree. Instead, most require a minimum of one to two years of office experience and familiarity with basic office equipment and procedures.
Required Knowledge, Skills, and Abilities
Professionals who are leading ministries, missions, and non-profit organizations must have knowledge of current and effective management techniques, as they will be directing the efforts of the entire organization. They must be willing to delegate tasks to the appropriate person, and follow up to ensure they are getting done. These professionals may also need to have knowledge of current fund raising methods, or may be expected to have good working relationships with other leaders in the community. In the event that funding is cut or not adequate to cover expenses, the leader will need to know how to serve its population with fewer available resources. Depending on the kind of services the organization provides, leaders will need to have knowledge of the changing needs of the population they serve.
Other professionals in this faith-based sector will need to have knowledge specific to their jobs. For example, an office manager will be expected to have knowledge of how all the office equipment functions, as well as how to keep the office running smoothly. Public relations professionals will need to know how to execute news releases, marketing material, annual reports, and other communications material. Others working non-professional jobs like administrative assistants, drivers, or other office jobs will need to have the basic knowledge related to their jobs. In addition to their job-specific knowledge, all of these professionals will need to be comfortable working among a client base that may be different from what they are used to, such as people recovering from an addiction.
When it comes to skills, leaders of these faith-based agencies need to possess excellent interpersonal and communication skills. Whether they have a great deal of interaction with their clients or none, they are still considered the public representative of the organization. They should also have good listening skills, and should be able to proactively guide the organization through a myriad of ever-changing circumstances. Leaders must have very good people skills and a genuine concern for the clients the organization serves. The same holds true for all other employees of these organizations. In addition, both professional and non-professional employees need to have good basic business and organizational skills.
All employees of this faith-based sector should be prepared for changing economic situations. Most non-profit organizations rely on a combination of government funding, grants, private donations, fund-raising events, and some income derived from the products or services they offer. A dependence on one particular form of funding that is severely cut could mean the loss of jobs or even worse, services to the clients. Even small fluctuations in yearly income means that some budgets will be cut and departments must learn how to do more with less. Employees of these organizations must be constantly looking for ways to save the organization money and be efficient and productive.