Get a Job with Norfolk Southern
The Norfolk Southern Railroad has been in operation for over 175 years, providing exceptional service to its customers.
The company's goal has always been to be the safest, most customer-focused transportation organization in the world. The company has well over 28,000 employees in mostly hourly positions.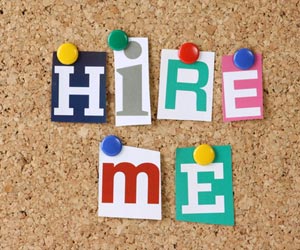 All employees of the company are expected to use a safety first mentality in order to ensure that the company maintains its vision of being the safest company it can possibly be.
The company operates over more than 21,000 miles of track in 22 states and is North America's largest transporter of metals and automotive products.
Find all the current Norfolk Southern job openings in the JobMonkey Job Center – you're only a click away!
College Internships with Norfolk Southern
College students looking to develop experience along with their school curriculum can take advantage of the company's co-op or internship program. The program allows students to make the most of their unique scholarly potential by integrating the company's valuable business experience with their own current academic pursuits.
Norfolk Southern offers positions in all departments including marketing and information technology and provides challenges in training and job responsibilities.
Graduate students work either full time or part time for one school term usually over the summer season. The present salary range for co-op and intern employees is based on their academic level achievement.
Freshmen students earn $2,083 monthly salary
Sophomore students earn $2,375 monthly salary
Junior students earn $2,625 monthly salary
Senior students earn $2,792 monthly salary
Graduate students earn $3,000 monthly salary
Students wishing to work for Norfolk Southern can contact the company through their university or college career counseling centers or directly through the company's website NSCorp Job Openings. The company is always looking for new and bright students willing to learn and put their new knowledge to work in a successful business environment.
Norfolk Southern believes in challenging all employees to perform at their peak and this is no different with the students who work at the company in co-op and intern positions.
More Company Information