Jobs and Internships at Kmart
Kmart is a subsidiary company of Sears Holdings Corporation. In December of 2016, there were 735 Kmart stores located in the United States. The company also has retail operations in the Virgin Islands, Guam and Puerto Rico.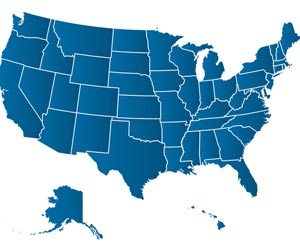 The stores carry general merchandise as well as brands associated with Sears, including Craftsman, Kenmore and DieHard. This company operates stores of three sizes: Big Kmart (84,000 to 120,000 square feet), Kmart Super Centers (140,000 to 190,000 square feet) and traditional stores (80,000-110,000 square feet).
Working at Kmart
Employees working at Kmart can participate in a comprehensive benefits plan that includes the following:
401(k) Savings Plan
Adoption Assistance Program
Associate Discount Policy
Associate Stock Purchase Plan
Business Travel Insurance
Company Paid Life Insurance
Dental Benefits
Dependent Day Care Flexible Spending Account
Health Care Flexible Spending Account
Loans for Education
Long-Term Disability
Medical Insurance
Optional Life Insurance
Paid Time Off
Short-Term Disability
Jobs Available at Kmart
This employer hires workers for hourly paid opportunities in stores, as well as in the company's Home Centers. The company hires repair technicians and call center representatives to assist customers. Opportunities also exist in eCommerce, Pharmacy and Supply Chain and Logistics with this company.
Kmart also recruits recent graduates from undergraduate and Master's in Business Administration (MBA) programs. Opportunities for recent college grads include the following:
Business Analyst
Ecommerce Merchandiser
Inventory Analyst
Kmart Retail Management Trainee
Loss Prevention Management Trainee
Sears Outlet Stores Management Trainee
Sears Retail Management Trainee
Internships at Kmart
The company offers 12-week internship opportunities for people who are currently enrolled in undergraduate programs. They give participants the opportunity to learn more about the company and gain practical experience. Areas that an intern may focus on include:
Business Analyst
Ecommerce Merchandising
Home Services
Industrial Engineer
Internal Audit
IT Internal Auditor
Inventory Management
Kmart Operations Project Management
Kmart Retail Management
Logistics Management
Merchandising
Sears Retail Management
Opportunities for Servicemen and Women
People who have served their country are particularly prized at Kmart. The company has found that former members of the military perform well in the following types of positions:
Inventory Management
Logistics Management
Retail Management
Service Technicians
Service Technician Managers
How to Apply for a Job at Kmart
Available jobs are posted on the jobs.sears.com website. Opportunities are divided into two categories: Entry-level and Hourly Jobs, and Professional and Salaried Jobs. A prospective employee clicks on the type of position they are interested in. From that point, they can narrow their search to the specific department where they would like to work and apply online.