Jobs at Macy's
Macy's, Inc. is one of the largest retail operations in the United States. The company owns over 800 department stores and furniture galleries. Macy's also operates 40 Bloomingdale's stores, located in 45 states, as well as the District of Columbia, Guam and Puerto Rico. Macy's employs approximately 167,000 employees.
Working at Macy's Inc.
Macy's offers its employees continuous opportunities for learning. New hires are given one-on-one coaching, as well as on-the-job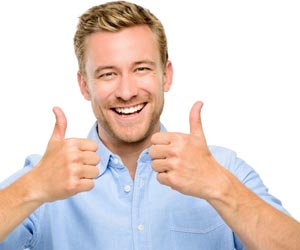 This employer hires workers on a full-time, part-time and on a seasonal basis leading up to Christmas. Employees receive competitive pay and a discount of up to 20 percent on their purchases. They also benefit from flexible schedules that include day, evening and weekend hours.
Macy's is looking for people who enjoy dealing with the public and helping its customers have a positive shopping experience. Individuals who enjoy working as part of a team and who are driven to meet the store's sales goals would be a welcome addition to Macy's staff.
Employees are able to participate in an employer-sponsored benefits plan offering the following benefits:
401(k) Plan
Cash Account Pension Plan
Disability Income Protection
Health Care Flexible Spending Accounts
Life, Accident and Travel Insurance
Medical and Dental Coverage
Merchandise Discount
Paid Time Off
Jobs Available at Macy's
Macy's hires workers for positions in several employment categories, including:
Accounting
Administration
Corporate Communication and External Affairs
Credit Services/Collections
Facilities Management
Finance
Human Resources
Information Technology/Web Site
Internal Audit
Legal
Logistics
Loss Prevention
Marketing
Merchandising and Planning
Purchasing
Quality Assurance
Restaurant/Food Service
Salons/Spas
Store Planning, Construction and Design
Travel
Examples of specific job titles for opportunities at Macy's are as follows:
Call Center Representative
Loss Prevention Detective
Project Manager
Regional Employment Manager
Retail Beauty Advisor
Sales Associate
How to Get a Job at Macy's, Inc.
Available jobs at Macy's are posted right here on JobMonkey.com. To apply for openings with the company just find something you like, then click Apply. Then you'll be asked to create an account on the Macy's website before completing the application process.