Jobs and Internships at Nordstrom
Nordstrom was established in 1901 by John W. Nordstrom. The company started off as a shoe store, but over the years has grown into an upscale department store with 380 stores located in 40 states. Nordstrom's now carries clothing items, handbags, jewelry, fragrances, and cosmetics. Some stores carry home furnishings.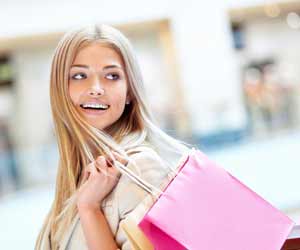 The culture at Nordstrom favors promoting qualified employees from within to fill available positions. A person can be hired to work on the retail floor and promoted to a Department Manager position. From that point, they may be considered for opportunities as Buyers or Merchandisers that open up. Nordstrom was included in Fortune magazine's list of the "100 Best Companies to Work For."
Working at Nordstrom
Nordstrom offers its employees a comprehensive benefits plan that includes:
401(k) Plan & Profit Sharing with a Roth 401(k) Option
Accidental Death & Dismemberment Insurance
Employee Stock Purchase Plan
Group Home/Auto Insurance
Group Legal Services
Health Benefits (Medical/Dental/Vision)
Leave of Absence Program
Life Insurance
Long Term Care Insurance
Long Term Disability
Merchandise Discount
Paid Time Off
Sabbatical Leave
Short Term Disability
Jobs Available at Nordstrom
Here are some examples of the categories of jobs that may be available at Nordstrom:
Cooks
Housekeeping
Information Specialist
Loss Prevention
Maintenance
Restaurant Manager
Retail Sales
Internships at Nordstrom
This company offers summer internships for students enrolled in Retail Management or Fashion Merchandising.
The program is open to people who are in their junior or senior year and involves working with experienced Nordstrom employees, the chance to participate in a number of sales events, and gaining practical experience. Interns are paid a competitive wage and are entitled to employee discounts.
At the end of the internship period, successful individuals are offered a position as either a Salesperson or an Assistant Manager, depending on available position and their own preference. To apply for an internship at Nordstrom, visit the Internship page of the company website.
How to Get a Job at Nordstrom
Available positions at Nordstrom are listed in the JobMonkey Job Center. Find job from every Division, Category, City and State. Click on a link in the search results to see a detailed job description.