Computer Game Job Descriptions
The computer and video game industry is huge and getting bigger. Young kids are spending much of their free time playing games on Nintendo, Xbox, and Sony Playstation.
Others spend more time gaming on the PC. Video games aren't just for kids either! How much time do YOU spend with gaming consoles or computer games?
On the next couple of pages we break down some of the most common video game jobs.
Maybe what you learn will be helpful in determining what type of computer game career to pursue.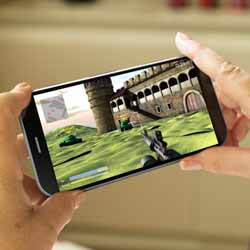 Jobs include:
Game Design – Game Designer, Senior Level Designer, Level Designer, and Lead Animator, User Interface Artist, Environment Artist
Game Programming – Programmers, Engineers, Audio Engineer, Graphics Programmer, Network Programmer
Also: Computer Game Producer, Associate Producer, Quality Assurance, and Game Tester
If you really want to land a game programmer job it's best to know your way around 3D modeling and 2D software and it won't hurt if you're a team player with a design sense. Exact requirements vary widely depending on the job. Audio Engineers, for instance, may need C++ knowledge, experience with sound engines like Miles and FMOD, and various languages.
Not a "designer" or "programmer" but still want to work in the game industry? Then maybe you can pursue a job as a producer. To land these jobs you'll need great organizational skills and project management experience. Video game producers are involved in the entire production cycle, working closely with all the teams: Engineering, Design, Art, Testing/QA, Communications and Marketing, and Sales.
Prospective game animators also need a solid set of skills.
Employers look for animators who can keep work on schedule, work well in an animatin team, do cut-scene animation, develop characters within the artistic vision set forth, worth with third party freelancers, and handle other aspects of art production. Many employers want their animators to demonstrate skills with Adobe Premiere, After Effects, Maya, Photoshop and traditional storyboarding.
Learn more on the next few pages.