Video Game Industry Pay and Benefits
In addition to a competitive salary, employees at some top game development companies can expect health insurance, a matching 401(k), an annual bonus, stock options and possibly revenue-sharing on game titles. Video game programming and design can be high paying jobs with advancement opportunities.
Game Developer magazine, the sister publication to the popular website Gamasutra.com, recently released the results of its Salary Survey, which polled 5,600 readers of Game Developer magazine and Gamasutra.com and attendees of the Game Developers Conference.
The average American game industry salary was about $84,000, slightly down from the previous year. Specifically, the survey showed that game designers' average salary was about $73,864.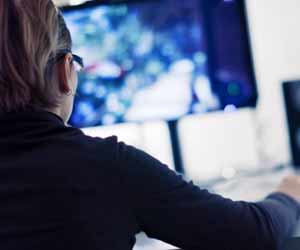 The International Game Developers Association also has salary info posted on its website, which reports that a designer with just one or two years' experience can expect a salary of $53,000 at the low end. The average is $59,500, according to IGDA. A lead designer/creative director with at least six years experience can expect to make $85,000, while the highest salary IGDA reported was $220,000.
The average salary overall American game programmers was $83,000, "basically flat on the year before, thanks to an influx of entry-level coders to the game business, but with significant increases for veteran programmers," according to Gamasutra.com. According to IGDA's figures, entry-level programmers earn $57,000, while those with six or more years experience or lead programmers could earn $88,000. The highest salary cited was $310,000 for programmers.
The average for artists was $67,107, higher than the average artist salary given by IGDA of $60,500.
According to the Game Developer magazine survey, production personnel in America had an average salary of $79,000.
Quality assurance employees' average decreased to $39,861, while the average audio employee was paid $71,935. According to information from the IGDA, someone working in audio can expect to start at around $47,000. With six or more years' experience, the annual salary is $70,000, which is in line with the information from Game Developer magazine's salary survey and a good amount.
Also, according to a survey by Game Developer magazine, the average additional compensation – bonus, profit-sharing, stock options – was $26,872 for all game developers.
Those seeking careers within the game development industry should be aware of a topic that comes up when game developers discuss their industry, and that's something called "crunch time." A survey that IGDA commissioned to examine developers' attitudes toward work found that for one-third of those surveyed, "crunch time is omnipresent, during which respondents work 65 to 80 hours a week."
There are plenty of opportunities out there for talented game designers. Start preparing now, remain attuned to the industry, and one day your game will be the one everyone's playing!