Jobs with Maersk Line
Maersk Line is a leading container shipping company that serves customers in various locations around the world.
The company's head office is located in Copenhagen, Denmark. Maersk ships the equivalent of 1.9 million 20-foot containers on 500 ships each year.
Shipping goods in standard-sized containers makes good sense from the point of view of the consumer and the steamship company. They can be loaded with relative ease onto cargo ships, railway cars (see our railway jobs section), trucks, or planes. This makes the process safer and less expensive for the companies that want to get their products to customers who may be located at a distance.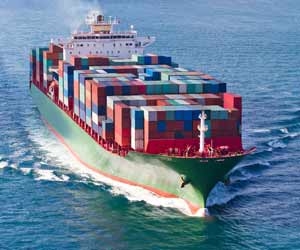 Maersk Line has approximately 16,900 employees and 7,600 seafarers. The company operates 325 offices in 125 countries around the world.
Working at Maersk Line
Maersk is a company that doesn't offer only one career path for workers. Instead, promotions are given to the person who can best fulfill the duties of a position rather than to an individual based solely on length of service. Employees at Maersk are hired to work in a number of career fields, including:
Administration
Engineering and Technology
Finance
Human Resources
IT
Law
Shipping
Opportunities at Maersk Line
This company has a program called the Maersk Line Graduate Program. Recent graduates from an undergraduate or Master's degree program are recruited for entry-level positions with Maersk. People with degrees in business administration, accounting, finance, engineering and geoscience are eligible for the program.
Those who are accepted into this program spend two years rotating through a number of positions with the company to prepare them for leadership roles in the organization.
Maersk Line is constantly recruiting for workers to perform various functions within the company. Available jobs are posted on the Careers section of the company web site. Job seekers can search by continent, country, subsidiary company or job function to narrow their search. Here are some examples of the jobs that may be available at Maersk:
Chemical Engineer
Controller
Electrical Engineer
Lead Geophysicist
Manager, Strategic Sourcing
Online Graphic Designer
Payroll Clerk
Senior Manager, Business Development
Job hunters should visit the careers website where they can find open positions and apply online.