Jobs with Foss
Foss is a marine transportation logistics company. It was founded in 1889 by Thea and Andrew Foss. Mrs. Foss started her business by buying one rowboat, which she painted and resold at a profit.
She used the proceeds from the sale to buy more boats, which she used to transport customers and deliver supplies in the Tacoma, Washington area. She would also rent out her boats to fishermen and duck hunters.
By 1904, the company's equipment had expanded to include 10 launches, along with a shipyard and a 60-passenger boat and a smaller vessel used for rescue missions to assist distressed ships. The company continued to grow and prosper and in 1987 it was purchased by Saltchuk Resources, Inc. Foss operates as an independent entity, providing services to clients in Europe, the Pacific Rim, South America, and other locations around the world.
Foss offers a number of services to its clients, including: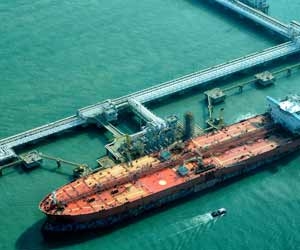 Bulk Transportation
Bunker and Petroleum Transportation
Construction Support
Emergency Response (repair and rescue)
Ship Assist and Tanker Escort
Towing (harbor, ocean, river)
The company current employs more than 1,000 people. Foss offers competitive wages and values employee satisfaction. It has one of the highest retention rates for workers in the industry.
Jobs at Foss
Prospective employees should see the current list of Foss Maritime job openings and apply online. The company may have openings for the following types of positions:
Shipyard
Shoreside
Vessel/Marine
Job Titles at Foss
Here are some examples of the job titles of positions that may be available at Foss:
Boilermaker
Cook
Deckhand
Driver
Electrician
Engineer
Machinist
Operator
Painter
Pipefitter
Shipscaler
Shipwright
Tankerman
Warehousemen
Foss is a leader in the maritime industry and as such they frequently have new jobs. When you find an ideal position in the JobMonkey Job Center simply click Apply to get the application process started.