Ship Steward Jobs
Steward's Department
Members of the Stewards Department carry an MMD as Ordinary Seaman, but instead of working on deck they work as pursers, cooks, waiters etc. Depending upon the size and mission of the ship the number of steward department positions will vary.
For example, a typical container ship will have 3 to 4 stewards, while a ferry or cruise ship may have upwards of 20-30 persons in the kitchen, gift shop, casino, etc.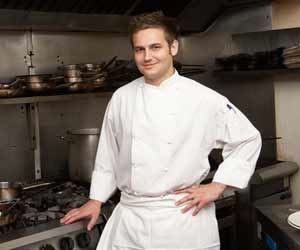 MMD Steward Assistant
This is a maritime job that can vary greatly depending on the type of vessel you are working on. Most smaller ships combine the steward assistant (SA) and chief cook (CH CK) if they have a shortage of manpower. Sometimes, on the really small vessels, like tug or fishing boats, the cooking is rotated through the deck department as a deckhand/cook position.
On larger ships, especially cruise ships, the SA crew can number in the 100s. On normal cargo ships, there are 2 or three of these positions. An SA can be part of the galley crew, preparing and cooking the meals. Or, an SA can work directly underneath the chief steward and be in charge of cleaning the staterooms, linens and common areas of the ship. They can also work in the salons and dining areas as servers and bar tenders. The requirements are only an MMD with an OS rating, meaning no experience is necessary. This is a great way to travel and make a good living without working on deck or in the engine room. Steward Assistants can make a wide range of money, because they sometimes receive tips as in the hospitality industry. Refer to the Coast Guard Website on how to get an MMD www.uscg.mil/stcw and click on the "new mariner" tab.

MMD Assistant Cook
An assistant cook (ASST CK) will work under the chief cook and steward. Mainly in the galley, the asst cook will prepare, cook and serve all food for the passengers and crew. The requirements are the same as a stewards assistant in regards to MMD requirements.
MMD Chief Cook / Chief Steward
These positions are department head jobs.