Event Administration and Planning
Any events administration or event planning job focuses largely around the organization and planning of concerts, conventions, festivals, parades and parties.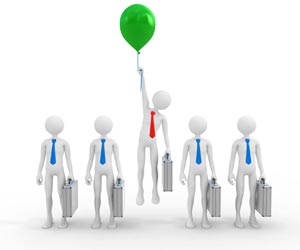 Most of the work done for events is taken care of before the event actually takes place although, event planners are almost always on staff when the event is underway to make sure things go smoothly and to assist with any problems. Most event administration jobs are full time. Jobs of this sort are rarely one-time hires, except for large projects when event administrators are taken on to help plan a single, large festival, convention, concert or party. On a smaller scale some event planning is done through volunteers when budgets cannot afford to hire an event planner. Most event planners have a college education and have an interest in party and large scale event planning.
Most of the jobs listed below represent employment found through an event management or planning company. Additionally it is common in event planning to work in an industry such as weddings, sports, concerts, conventions or parties. When looking for an events administration of planning position, look for event companies or private planners that specialize in what your interests are.
Event Director/Administrator
An events director or administrator is the person in charge of making sure the event is planned, organized and follows the correct budget. Most event directors have worked in the events industry for years. Directors hire or delegate staff beneath them to work on smaller aspects of event organization or to be in charge of a single aspect of the event, while directors themselves oversee the seamless execution of the event as a whole.
Requirements: Event Director/Administrators book entertainment, organize event schedules, put together budgets, solidify venues, work with PR staff, coordinate transportation, procure the appropriate permits, develop themes, solidify location support, hire additional event staff and oversee the event as a whole. Most event directors are college educated and have 5-10 years of industry experience.
Payment: Event administrators can earn anywhere from $40,000 – $150,000 or more.
Event Administrative Assistant
Event Administrative Assistants assist event directors with planning. They are often given specific aspects of the event to organize themselves with varying levels of independence and responsibility based on experience. Assistants help the event director in anyway that he/she needs, mirroring the director's job on a lesser scale. Requirements: College education or equivalent industry experience, interest in event planning, good organizational skills, enjoys working with people, can work well independently and has good problem solving skills.
Payment: $24,000 – $80,000.
Event Planner Jobs
Event planners who work within a company function a lot like an event director or administrator. Depending on their level of responsibility event planners will be in charge of entire events including, venue, budget, entertainment, staff, security and food. Additionally they might be in charge of a single aspect of a larger event. Event planner is also a title given to people who work independently on events.
Requirements: Experience and/or interest in event planning, good organization skills, excellent communication skills, hard working, warm, friendly, enjoys people and enjoys attending and organizing events and parties. Creative people with good problem solving skills also make good event planners.
Payment: Event planners can earn pay ranging from $24,000 – $150,000 or more.
Recruiters
Recruiters look for entertainment, book bands and speakers, scout venues and help price the materials needed for the event.
They often act as a liaison between the event planning or management company and other businesses or individuals that need to be contracted for work.
Requirements: College education or industry experience, interest in events, organized, good with budgets, warm, friendly, can work well with others as well as independently, timely and good with deadlines.
Payment: $24,000 – $50,000 or more.
PR and Marketing Jobs
Some event management companies have their own PR and marketing team while others don't. If you work in Public Relations or Marketing for an event management company you would put out press releases for upcoming events, find sponsors for events, help market the event to the public and work on advertisements and even sales. This is just a small description of an entire field of work in the events industry.
Requirements: Creative personality, organized, works well with people, organized, hard working, has an understanding of public relations and marketing, writes well, good communicator and has college experience or industry equivalent.
Payment: Pay in PR and marketing ranges extensively with salaries listed as low as $24,000 – $200,000 or more.
Account Executive
Account executives help manage clients who are looking for event coordination. Account executives might make calls trying to promote their companies business, attend to client needs and often act as a liaison between the client and the event planning company. Most account executives take a direct role in planning events as well.
Requirements: College education, outgoing personality, hardworking, organized, can work independently as well as in a group, is interested in event planning and is reliable.
Payment: Pay for account executives ranges extensively based on experience and education.