Working as an Au Pair in Eastern Europe
There are not nearly as many positions for North American au pairs in Eastern Europe as there are in Western Europe. This is because there are not nearly as many middle class in many of these countries, and the fact that there are already many young women in the country trying to get au pair positions as well.
There are no real set guidelines for au pairs as there are in Western Europe. However, use the guidelines found at the European Committee for Au Pair Standards (ECAPS) to give you an idea of what you should be expecting with your contract.
There are au pair positions available, but a look at some international au pair agencies show that a large percentage of the postings are with expat families who also happen to be living in the country. In some cases one of the parents is from the country, but there are just as many where both parents are from another country.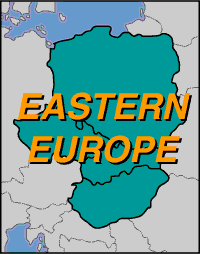 This may or may not be what you want since living with an expat family may not give you the same kind of cultural immersion experience that living with a native family would give you.
If you do want to go to Eastern Europe, you also need to be much more careful in selecting a family to work with. In countries like Poland, human trafficking is still a huge problem and au pairs are common targets for people trying to exploit young women. For au pair work in any Eastern European country, only go through a reputable au pair agency that properly screens all prospective families.
Turkey
If you are a female between the ages of 18-29, you can work in Turkey under the ICEP Au Pair Scholarship program. The International Cultural Exchange Program provides visa help and health insurance as well as placing you with a family that has been carefully screened. The work conditions are similar to Western European standards and pocket money is a minim of $200 USD per month. Contracts can be arranged for periods of 3-12 months.