Recommended ESL Teacher Resources
Below are some useful internet links on teaching English in Europe. But try not to just use these online resources, especially if you are already in the area in which you want to teach. If you don't want to work for the larger schools, then simply check out the smaller language schools in the area you settle in. Get a list from the local phone directory and map and start knocking on doors.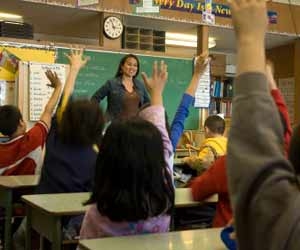 There are a large number of schools in most European countries so you will have a large number of institutions to apply to.
Also, check out advertisements in local expatriate hangouts and consider putting your own ad up and in the local newspapers for private tutoring. Each city is going to have a place where expats in general and English teachers in particular like to relax, so odds are you are going to be hanging around there a lot anyway!
General TESL Information Resources
International ESL Schools
ESL Job Listing Websites
An excellent google search: (tesl OR tefl OR esl OR efl OR tesol OR elt OR esol OR "english teacher") AND (job OR jobs OR employment)
Country Specific ESL Teacher Resources
Germany
France
Italy
Spain
United Kingdom
BBC – website for teachers of English
Eastern Europe
JobMonkey's Guide to Teaching in Eastern Europe