U.S. Government Jobs in Europe
You will be surprised at the number of jobs that are available with the US government overseas in general and in Europe in particular. A quick check of U.S. Government Jobs site showed over 4,300 US government job postings for Europe. Many of these jobs are on military bases in Europe, but some are with other federal agencies such as the State Department.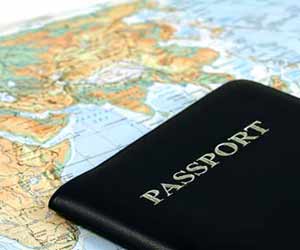 There are all sorts of skilled and semi-skilled jobs available in Europe with the US government.
All military bases require a huge number of civilians to help maintain the base in innumerable ways.
My personal favorite is the need for no less than 12 bowling equipment repairers throughout Europe. If bowling is not your thing, there are all kinds of restaurant, computer, maintenance, and skilled trades jobs on the many US military bases in the UK, Germany, Italy, and other European countries.
Where to Find Government Jobs
There are few online sites that list the available government jobs:
The official site also has links concerning civil service exams, hiring trends, and a whole lot of other useful links.
Working for the government in another country is great way to avoid many of the hassles that normally go along with moving to a new country. For a start, you do not need a work visa because your employer is good old Uncle Sam. It also means that you will be paid in American dollars; of course it also means you will continue to pay US taxes. The best part is that the government will mostly deal with the paperwork you need for your employment term in Europe; that is a huge headache that suddenly just disappears.
While there are many jobs with the US government, they are not as easy as it seems to land. If you are not a veteran or in some way already connected with the military, you will find it difficult getting jobs on bases because of non-competitive postings. A non-competitive posting means that veterans, military spouses, and other people who are part of any group associated with the military will be considered first for the job. Only if there are no suitable candidates from those groups will the government than consider other applicants.
This is also probably one of the worst types of jobs to get if you are interested in immersing yourself in the local culture and language.
In essence, you are going to be living in a transplanted American town, complete with fast food, American culture and shopping, and chock full of Americans. You will actually have to make an effort to have constant, extended contact with the locals. However, if you are simply interested in visiting the sites of a country and not the people, you won't really notice the lack of interaction while having plenty of opportunity to go sightseeing.