The world is yours to explore, so where do you want to go first? The tropical beaches of Thailand? The towering mountains of Nepal? The cultural centers of Europe? The untamed jungles of Brazil? Or some other amazing place? There are so many impressive destinations in the world that it is impossible to explore them all. Unfortunately traveling can be cost prohibitive too – unless you find cool jobs that require international travel.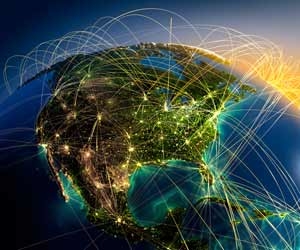 The Best Jobs For Traveling Around The World
Jobs that require international travel will help fund your travels, feed your excitement, keep you gainfully employed, and ensure that you're living the dream. Traveling is the only way to truly experience the world. When you travel to far flung destinations, you'll be amazed at how it will provide eye opening experiences, expand your horizons, and make you excited about life. But in order to travel full time, you'll need a job that allows you to be on the move.
If you've caught the travel bug and want to find jobs that require international travel, then consider pursuing one of the following gigs:
Sports Instructor (Ski, Scuba, Surf, etc)
Yacht Crew
Business Person
Photojournalist
WWOOFer
Which of these jobs is the best option for you? Consider your skills, experience, and interests and then choose the best job that will pay you to travel. Many of these gigs will require international travel – others may not. You may end up doing these jobs seasonal, for a gap year, or for a career. That's up to you to decide. The one thing that they all have in common is that these jobs require you to have a valid passport and allow you to travel the globe.
Of course travel jobs come with pros and cons. While you get to satisfy your thirst for traveling, you are always on the move too. Travel jobs may not be the most lucrative gigs in the world, but life is a balance. When you get to travel and experience the world, you'll be rich in other ways.
How To Travel Without Quitting Your Job
If you daydream of globe trotting, it's time to make a career of traveling the world. Research jobs that require international travel on JobMonkey.com. You'll be amazed at how many opportunities exist out there.
See Also: