Cruise Ship Purser Jobs
The job of a cruise ship purser is accounting based and onboard most ships you will likely find both a chief purser and a purser staff. The size of the purser staff is most directly related to the size of the ship. During most vacations, people will find themselves on cruise ships that host a larger purser staff, a staff with at least two members.
Because being a purser involves accounting, these positions go to applicants who have accounting degrees or equivalent industry experience. Most pursers have experience in the field of cruise ship accounting and very few are offered jobs with out any accounting experience at all.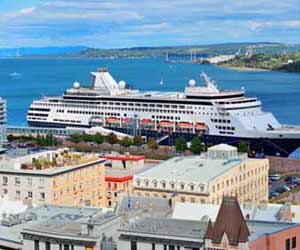 Pursers who have previous experience in the land hotel industry or on a cruise ship will have the best luck and will also earn the highest salaries.
The number of purser jobs depends largely on the size of the cruise liner. Aboard small ships, there will be only one or two people in the accounting staff and those pursers' primary responsibilities will be accounting and coordinating budgets with the hospitality or service manager. On a large ship however, there will be a number of people on the purser staff – a staff that will be headed up by the Chief Purser. The Chief Purser acts as the senior officer onboard a ship and he/she will manage any number of staff and pursing staff members below him or her.
The Chief Purser is the senior officer onboard and is in charge of all accounting and finances related to the ship. They manage budgets, oversee departments and manage their own staff. Payroll, profits made from ship stores and casinos and ship refunds or exchanges are all managed by the Chief Purser. Cruise ship safety boxes, crew passports, currency, exchange rates, credit accounts and customs and immigration issues are all the responsibility of the Chief Purser. The Chief Purser can make as much as $4,200 a month and job contracts are usually one year in length.
The position of Assistant Purser is an entry-level job fulfilling administrative duties on board large vessels. Crew assistant purser, night assistant purser, food and beverage assistant purser, gift shop purser, and general secretary positions all fall under the heading of Assistant Purser. No experience is required, but an accounting background and secretarial skills are preferred.
Pursers work fairly regular hours and are paid a flat salary. It's possible, after a few years, to gain promotions to senior assistant purser, so this position does have career possibilities. Contracts usually last for one year with vacation breaks. Salary for an assistant purser is around $2,000 a month.