Introduction to the Modeling Industry
Do you often watch modeling shows with fashion models strutting their stuff down the runway, and wish you could be like them? Gliding in style with all the lights and cameras focused on them?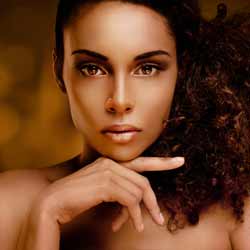 Well to become a model is not as difficult as it seems and there are lots of different types of modeling jobs that you can be involved in. Most people have heard of ramp modeling and photographic modeling, but have you ever thought about becoming a hand model, foot model or any other kind of body model? In many commercials, advertising campaigns, and films, they will use a body model to be the hand that holds the brand new cell phone, or the legs that are wearing the silky stockings.
Models have a life that can be hard and filled with chaos and drugs as we see and hear all the time with international supermodels like Kate Moss and Janice Dickinson, but there is also a wonderful side to modeling, and you just have to be a strong person, willing to work and succeed in the industry, and not let any of the negative influences affect you. The trouble is that many girls start modeling jobs at a young age and most start out as child models. This transition into the adult modeling arena can be too big of a jump and sometimes fame at 14 or 15 years of age is not a good thing.
If you have aspirations of being any kind of model (including a male model for all those guys out there), you should remember that the first thing is to be true to yourself, so that your identity does not get lost in the crowds.
If you are a strong-willed, keen-minded and confident person this will show through in your work and you will be a success. Also, remember that being a model is not all about being thin and pretty. You need to have a unique look and sometimes only the professional model agents will be able to see your true potential. Anyone who has watched America's Next Top Model will have noticed the transformation of many of the contestants. This could be you, so if you have a dream there is no such thing as not being thin or pretty enough. Give it a go and you may be surprised!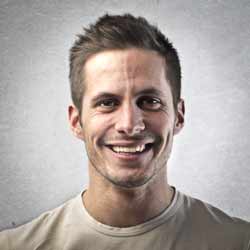 Other Types of Modeling
Other jobs in the modeling industry include becoming a modeling agent, or a modeling photographer and these jobs also require a certain level of patience, expertise and skills that we will go into more detail about later on. The modeling industry is a tough business and you will sometimes need to fight for your position and to make it to the top, especially if you want to reach the international arena and make it to supermodel status.
If you are a bigger boned or fuller figured person and think that your modeling dreams are just silly, think again. Plus size models are becoming more and more popular and most of the time, models who are sick of sticking to the regimented diets and strict weight limits, change from being a "regular" model to being a plus size one.
As you can see, the model's life is limitless nowadays and once one door closes, another may just open. If you keep trying and working hard, you can become one of the best models in the industry.