Types of Chef and Cooking Careers
If you work in the kitchen under a head chef, you have to make sure you follow the rules that he or she sets out so that your kitchen can run smoothly and you can enjoy satisfied customers. Remember that their success is your success, so you have to do your chef job as best you can to ensure the success for everyone involved. You will find that a restaurant chef or a hotel chef will have a lot of stress and pressure to get foods prepared quickly and expertly. Sometimes you will have a lunch or dinner rush and there will be numerous meals being prepared at the same time. This will require all the kitchen staff, chefs, and cooking assistants to be on top of their game and focused, so that there are no errors and mishaps that could ruin a meal and the reputation of the establishment.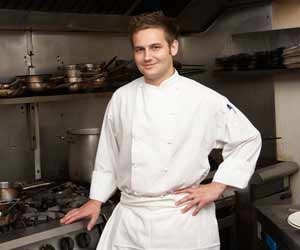 Starting out as a cook or chef is a lot more difficult than it may seem and you will usually start right at the bottom as a chef's apprentice or assistant before you are allowed to start preparing any of your own dishes. You are given set rules to follow and instructions which will make the kitchen run a lot easier and smoother. You will then be promoted to various other careers as a chef including pastry chef, commis chef, sous chef and then finally, when you are ready, head chef or head cook. It is only then that you will get the opportunities to create your own dishes that the establishment you work for will use on their menu.
To become a head chef you will need to have a lot of experience in the kitchen and be prepared to work very hard in lower paying positions first. No new chefs to the kitchen will ever be the head chef right away -this chef career you have to earn. There are specific tasks that each of the other chefs have to concentrate on, and once you have mastered the art of each, you are only fit to stand as one of the top chefs. You cannot just be good at making certain dishes or meal. You must be diverse and ready for anything. The chef manager or head chef must be able to cook anything perfectly, and create something splendid from nothing.
All the cook jobs that you will come across are mainly in restaurants or hotels, but there are other places where one can have a highly successful and lucrative chef career in the hospitality industry, such as aboard a cruise liner, or in a high end corporation. There are opportunities readily available, but you can also make your own opportunities if you have the drive and talent.
You can start your own catering company, create an executive range of ready-made meals, open a restaurant or pub, or offer your chef services to a corporation or TV studio.
There are endless ways you can get chef jobs or cook jobs and countless ways to get some of the best paying and interesting cooking jobs around, including seasonal chef jobs at dude ranches and resorts. As long as you have a passion and love for making food and creating stunning cuisine, then you will go far in your chosen chef career, and succeed as one of the best chefs or cooks around. Here are some of the original chef jobs you find in a kitchen, although nowadays there are only 2 or 3 sections that deal with all of these working as a team: Chef saucier -meat, poultry and game, Chef rotisseur -roasted, grilled and fried meats, Chef gardemanger -raw meat, starters and cold dishes, Chef entremettier -vegetables, eggs and pasta, Chef poissonnier -fish, Chef potager -stocks and soups, Chef pattissier -pastries, breads and desserts.