Working as a Cook
Summarizing…Well, through this chef and cook jobs guide, we have looked at all the different types of chefs and cooks that you can get and all the different industry sectors that you can choose to work in.
There is a huge choice when it comes to choosing kitchen jobs that are offered and the best place to start looking and weighing up your options is online. There are hundreds of catering companies, restaurants, and hotels that are always on the lookout for a talented new chef to join the team, so all you need to do is take your pick and send off your resumes to all of the places.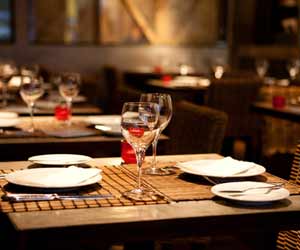 If you have not studied yet, and are hoping to join the ranks of the top chefs in the country with your passion for cooking, then you should start by looking for a culinary school or institute. There are plenty of options for catering schools and colleges in every town or city, so you should take your time in finding out as much as you can about each one and deciding on the best one for your cooking career. You will be taught everything you need to know about cooking different meals, being the different chefs, exploring your creative side and sticking to strict recipes. Once you have graduated, you can start looking for an apprentice position, assistant in a kitchen or any other chef or cook job you can get to gain more experience.
The employment you find, mostly want you to have experience, so if this is what you are worried about, then you can start off by searching for public chef jobs which can involve making food for retirement homes, hospitals, hospices, detention centers, prisons, and other public sectors. You can gain a great deal of experience here and build up your resume so that you can get a great restaurant or hotel job later down the line. You can also start as a retail chef in a store environment making the foods that people taste in supermarkets or department stores.
Remember that being a chef holds lots of opportunities for you to grow and evolve in your cooking career. You should not limit yourself to just restaurant, hotels or catering, or to just being a retail chef. You can take a bold step and open your own catering company, hotel food chain, or restaurant, and you can even make the kitchen that much more personal by looking into the personal and private chefs industry, where you cook for a family or for a few clients. These business moves will all come in time, once you become a master chef or executive chef in a top-quality establishment. Personal and private chefs are also perfect for those wanting a more stress-free lifestyle and more quality time to spend with family. If you love the kitchen all lit up and with cameras everywhere, then turning your focus to television might be something you also take on once you reach head chef status.
To be in a kitchen requires a certain passion and personality. You have to be able to take direction and follow recipes, and you also have to be able to lead a team when the time comes. You have to be able to work effectively and hygienically so that you do not endanger any of your customers, and you must always strive for perfection in your dishes. You will soon learn in culinary school if you have what it takes to get chef jobs and cook jobs and to work in the catering and hospitality business. Your love of food is only the start, because you also have to have grit and determination and be able to handle pressure and constant stress, while still bringing out stunning meals, snacks, starters, pastries, and desserts to wow your customers!