Lawyer Careers
There are many areas that lawyers can specialize in. Part of the work that they do involves legal research and interpreting the law as it pertains to their clients' situation. These people are called "counselor" for a reason, since they provide advice to their clients about how to proceed. Lawyers are also asked to speak on behalf of their clients in legal proceedings and negotiations.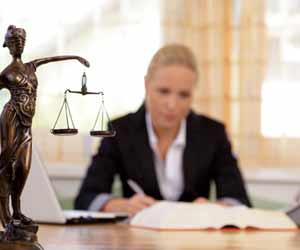 Many lawyers set up in private practice after they complete their formal training. Those who do so may specialize in criminal law, litigation, or employment law. Lawyers may also be hired to corporations or government departments.
To be a successful lawyer, you will need to have good communication and analytical skills. Not only will you need to be able to listen well and interpret what your client is trying to tell you, but you will also need to be able to pick out the legal issues involved. Part of being a good lawyer is being able to make arguments to support your client's version of the facts.
Law School
The first step in becoming a lawyer is to complete a four-year undergraduate degree. Before you can get accepted to Law School, you will need to take the Law School Admissions Test (LSAT). This multi-sectioned test is used to measure the test taker's logical reasoning, analytical reasoning, and reading comprehension. The test also includes a written component that is not scored, but is forwarded to all Law Schools you decide to apply to. Law school is three years, and after you complete this part of your training, you will need to write and pass the Bar Exam before you will be licensed.
Lawyer Salary Information
The median salary for a lawyer is $118,280, exclusive of bonuses and benefits.
Employment Trends for Lawyers
The competition for admission to law school is very intense and competition for jobs will be very keen due to the number of new lawyers admitted to the Bar each year. Being flexible in terms of geographic location will important to new grads who are looking for their first job.