Work as a Doula
Millions of babies are born every year. Giving birth is a major, life changing event for parents that is both mentally and physically draining. Every parent wants the process to be safe, comfortable, and as low stress as possible. This is what a doula specializes in.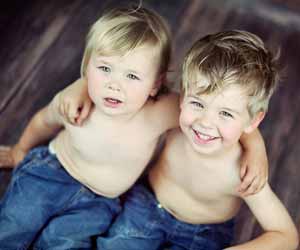 Doulas are non-medical professionals who provide physical assistance, emotional support, and childbirth information during pregnancy. Through coaching, doulas provide an encouraging and reassuring environment before, during, and after childbirth. Doulas are only coaches and are not medically trained to help in the actual childbirth process.
Families research, interview, and hire a doula to help coach them through the birthing process. It is an open relationship where questions, concerns, thoughts, and ideas can be openly discussed. The goal of the doula is to provide as much information and coaching as possible so the women and their partners know what to expect during childbirth.
Depending on the doula, work can begin several months prior to childbirth and last until several weeks after birth. This gives the doula time to work with the expecting mother on postures, breathing, delivery options, and other aspects of childbirth. By providing information prior to the childbirth and during the childbirth, the mother knows what to expect and this can reduce the stress of the situation. Doulas also may assist mothers to start breastfeeding, work with high risk pregnancies, or provide family assistance during the entire pregnancy process.
When doulas are present during the delivery and provide proper coaching, it has helped to decrease cesarean sections, reduce labor times, and reduce the use of painkillers during delivery. Even though doulas are forbidden to give medical advice, the presence of a non-medical professional in the delivery room is often a frowned upon issue by doctors and nurses. This is one hurdle that doulas must face regularly.
Being a doula is not a traditional professional. It's a unique job that requires no college degree. To become a doula, you do need to commit to training. Training usually is done during a 2 to 3 day seminar where doulas learn about childbirth and get hands on practice in body positions, movements, and breathing techniques. Thousands of doulas are trained every year. There are some training programs that offer distance learning options too.
After training, it's wise to pursue local, national, or international certifications with groups like DONA or CAPPA. Certification is not required, but it will help you find work. Doulas can work for hospitals, community programs, or independently. The majority of doulas run their own business and find clients via their network, reputation, recommendations, experience, and marketing.
For each client, the doula must allow time to provide pre-delivery coaching, be available during the entire labor process, and be available to assist with the child after childbirth. A full time doula will take on approximately 30 clients per year. Depending on the agreement, doulas can make between $300 to $3000 per birth. Doulas can expect to make higher wages in big cities.
Many people assume that all doulas are females, but this is not true. There are males in this profession too. Male doulas are sometimes referred to as "dude-las." Here's a New York Times article about male doulas that's quite interesting.
Being a doula is a rewarding experience. There is nothing quite like the miracle of childbirth. It's easy to understand why a mother would want a doula to provide coaching and support during this life changing event. If you are fascinated by childbirth and want to ensure that women will experience a safe birthing experience, then consider pursuing a job as a doula.
Quick Facts About Doulas
Job Title: Doula or Childbirth Assistant
Office: Delivery rooms or with pregnant women
Description: Coach women about childbirth to provide a safe and encouraging delivery
Certifications/Education: 2 to 3 day training seminars, Certification is optional
Necessary Skills: Knowledge of childbirth
Potential Employers: Self-employed, Hospitals, Community Programs
Pay: $300 to $3000 per birth
Helpful Doula Employment Links: