Distance Learning Programs and
Technical Schools
Distance Learning Programs
These programs offer an instructor-led class with preset modules that the student downloads. Working at your own pace you can practice hands on in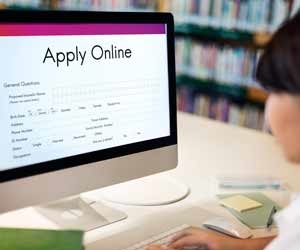 your own home. You can even ask questions to a live teacher regarding the assignment. After a short topical quiz the student then submits it for a graded lesson.
Distance learning usually works fine if you'd like to polish up your skills on a specific subject. Some benefits include, all the hands-on you want, no student distractions, and study hours that you determine. Online study excels when you consider that it is not uncommon for traditional in class production schools to run 24/7 in this type of business. That means if think you are not ready to commit to practicing or learning creative concepts and be available for a 4-hour lab starting at 1:00am on a Saturday night, you may want to seriously consider on-line as an alternative.
If this is not your thing, of course, staying on campus is also available. With this approach, a student gets to touch and interact with other students and faculty further enhancing the experience. Since the business is really about relationship building, being able to interact with artists and other creative positions is crucial.
So what are the benefits to having a degree? The great part is that you decide up front what you want to focus on. There are so many types of positions available that you could spend the rest of forever trying to decide. The school approach gives you a great introduction to many avenues available. All you need to do is decide on which field plays to your interest. You also get to understand the ins and outs of the industry before plunging in. It is also not uncommon for a student to change their field several times before they graduate.
Technical Schools
Possibly the largest argument for studying at a technical school is that currently most companies do place value on a technical degree. Reason being, the cost of technology has allowed most anyone to purchase and practice at their home. However, when applying for a position or trying to get the next best gig, employers get swamped by hundreds of resumes. After a while they all seem to blend together. Thus, with schooling, it adds one more feather in your cap.
Again, if the school is recognized, the employer at least knows that you have been introduced to the fundamentals. "The industry is so incredibly competitive that no one expects less than excellence," says Phil Valera, Associate Professor of Audio Technology at Barton College.
Notice I said, introduced. This is very important. Whether you are checking out your favorite local recording studio or on the set with a new film production, they will not expect you to be taking over as the lead operator. In fact, knowledge regarding operation of technical gear is assumed.
They then look to your personality. Can you be taught the ropes? Will you listen to direction? Can you follow orders? Do you always have to explain your side of the situation? Are you confrontational? Will you snap uncontrollably at a client after they make a small yet ridiculous request after you haven't slept in nearly two days? Can they trust you? Are worth a company investing time in you or are you going to fold the second the going gets tough?