High Salary Jobs in the Air Travel Industry
If you are in good health and have the ability to think clearly under pressure, you may be interested in pursuing a high-paying job in the aviation field. Your eye sight and hearing must be good, and you must be willing to be tested for drugs on a regular basis if you want to make a living in the aviation field.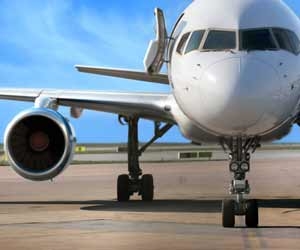 The ability to remain calm in all kinds of situations is a definite requirement for this career field, as are good communication skills. You will need to be comfortable making calculations and be able to analyze weather conditions.
The job of an air traffic controller is one that carries a lot of responsibility with it. These highly-trained personnel are responsible for keeping track of aircraft as they take off and land at airports around the world. During flights, they need to have a clear idea of where all of the planes they are tracking are located and how far apart they are! It's not the type of job you would want to have if you were easily distracted and it's not easy to get accepted to the training program, but it is a rewarding occupation for those who make the grade.
If you love to fly and you want to make a good living in the air, consider becoming an airline pilot. In this line of work, you need to be physically fit with good hearing and vision. Since the passengers and crew on board the aircraft will be looking to you for leadership, you need to be the type of person who can take charge in an emergency or unusual situation.
It takes many hours of flying experience to qualify to be an airline pilot, but if you are prepared to put in the work to achieve your goal, you will have an interesting and very lucrative job in this exciting field.