Brigadier General and Rear Admiral Jobs
A brigadier general or rear admiral (lower) in the armed forces is an officer who is expected to be a leader. These senior officers are called on to be level-headed and decisive. They need to analyze information given to them and then make decisions based on the situation at hand. Part of their responsibilities involve planning and directing military operations. In a combat situation, the brigadier general oversees troop activities. Up to 5,000 military personnel may be under the command of one brigadier general or rear admiral.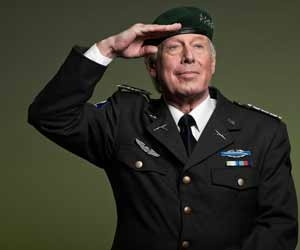 To achieve this rank, you should count on putting in at least 12 years of service first. You also need to have combat experience if you want to qualify for a promotion to either a General or Admiral's position. The relevant experience will only make those who achieve this rank more effective military officers.
Education Required
If your goal is to reach this level in the military, your first step is to get a post-secondary education through a military school, such as West Point or Annapolis. You also have the option of enrolling in an ROTC program at a university, which will give you a Bachelor of Science degree when you graduate. Military personnel who have certain educational qualifications (such as a medical degree) are given an officer's commission immediately upon entering the Armed Forces.
Military Salary Information
The hard work to get to this level in the military will pay off in a good salary. Officers at this level earn approximately $102,585 per year. This figure doesn't include bonuses or benefits they may be entitled to.
Employment Trends for Brigadier Generals/Rear Admirals (Lower)
It's difficult to get an idea about how many job openings there will be for officers at this level. You can bet that there will be a lot of competition for available openings, though. Currently, only one out of 450 officers in the Armed Forces has attained this rank.