Launching a Pediatrician Career
Pediatricians are medical doctors who care for infants, children, teens, and young adults. Their area of expertise is all types of illnesses that affect this segment of the population.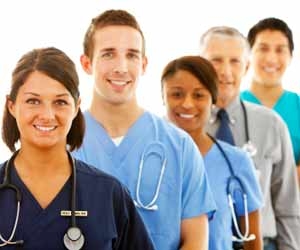 It is possible to have a long-term relationship with a pediatrician if he or she starts providing care when the patient is very young, and they can track the person's growth into adulthood. They administer childhood immunizations and track the progress of autoimmune disorders and chronic diseases.
Pediatricians may work in hospitals, clinics, or in private practice. If they are working in a hospital setting, they may work more than 40 hours per week, due to being on call at certain time or working overnight shifts. The work involves taking patient history (from the patient or parents), ordering laboratory and other tests, interpreting test results, and diagnosing and treating illnesses and injuries.
To be successful in this type of work, you would need to be able to think quickly and have good communication skills. Not only will you be dealing with your patients and their parents, but you will also be in contact with other medical personnel and support staff in your work. A genuine liking for children is also a necessity for all would-be pediatricians.
Training to Become a Pediatrician
The road to becoming a fully-trained pediatrician is a long one. The first step is to study Pre-Med at the undergrad level. Then you need to be accepted into medical school and continue your studies there for four years. Next, you will need to complete a one-year internship and a two-year residency program. Some pediatricians choose to specialize in a subspecialty of this career, including cardiology, critical care, oncology, or neurology.
Pediatrician Salary Information
Fully-trained pediatricians are well compensated for their level of knowledge. The mean salary of these trained professionals is $145,210. If you decide to specialize in one of the subspecialties listed above, you could be earning anywhere from $250,000 to $600,000 per year.
Employment Trends for Pediatricians
This is a good time to consider tending to the medical needs of the youngest members of society. The number of new pediatricians entering the job market is not expected to keep up with the demand for their services over the next 10 years.