Highest Paying Sales Representative Jobs
The job of sales representative may bring to mind a sleazy used car dealer, but that is not an accurate depiction of this way of earning a living. A company's sales force is an essential part of its operations. The way that a business makes money is by selling either a product or a service, and the job of the sales representative is to find customers who are interested their company's offerings. Another part of the job is to answer questions and deal with concerns. The job may entail demonstrating what a product can do and setting out its features and the benefits for a prospective customer.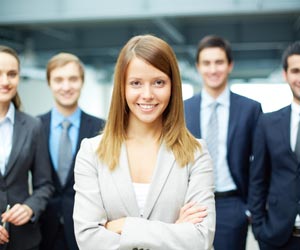 Some sales representatives spend a lot of time traveling to see prospective customers. They need to generate new leads for their company and follow up on existing ones. Sales personnel need to keep records of their activities on a regular basis to demonstrate how many calls they made, the status of their activities, and how many sales they have successfully closed.
A successful sales representative must be someone who is persistent, thick-skinned, and who enjoys dealing with people. They should have the ability to consider the customer's needs and recommend the best product or service to meet them.
There are many types of sales jobs, but the ones that have the best chance of turning into six figure opportunities are the ones that are not capped in potential pay. These could be a straight commission arrangement or a base salary plus commission opportunity which might be higher.
Education Required for a Career in Sales
A Bachelor's Degree in Business Administration is preferred, although some sales representatives can find work with a high school diploma.
Sales Rep Salary Information
The median salary for a senior sales representative is $106,790, not including bonuses and benefits.
Employment Outlook for Sales Representatives
Job growth is expected to be average, and competition for available jobs is expected to be keen.