Introduction to High Paid Occupations
Have you ever dreamed of having a six-figure job? There are many kinds of jobs you can choose from that pay very well. Here are samples:
There are several high paying jobs in the medical field. Working in this field means that you will need to plan to spend a number of years in university to get the necessary training. You can choose from working as a Dental professionals are also well paid, and you may want to consider a career in dentistry as well.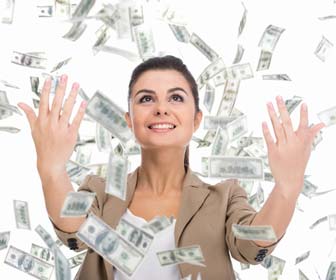 The legal profession also offers great-paying work. Choose to work as an attorney or set your sights on a career on the bench as a judge. If you want to combine your love of the law with a love of teaching, a job as a law professor may be the right choice for you.
Science is an area of study that can lead to some well-paying work. You don't necessarily have to work in a lab to get a job in this realm, although some science grads do that and are quite happy. Oil companies hire petroleum geologists and for petroleum engineer jobs, and this line of work can be very hands-on where you spend time out in the drilling fields.
The military is a source of high-paying jobs as well. The only catch is that you need to be prepared to devote a number of years of service before you will qualify for a promotion to that level. The good news is that the military does have a number of perks that don't exist in civilian life, including free room and board, generous health care benefits and vacation time.
Finance is another occupational area where you can do well. If you have the ability to think logically and are good with figures, consider a career as an actuary, controller/manager, or set your sights on finding work as a chief financial officer.
Sales may be one of the only fields where you can choose the level of compensation you will receive based on your efforts. There are opportunities where your level of income is uncapped, and you can earn what you are worth, as opposed to someone else determining what that figure is.
Marketing is related to sales, in that people who focus on this area are trying to keep their finger on the pulse of what the buying public wants and how to draw attention to their employer's products and services in a positive way.
The corporate environment is one that has a number of C-Level job titles that are quite lucrative. If you are running the show as the company president or CEO, you will find yourself in the six-figure club. You may want to take your knowledge of engineering or computer information systems and assume a management role. Another option is to focus on the human aspect of business and get into making sure that the company hires the right candidates for available work as the human resources manager.