Becoming a Family Practice Physician
A physician who works as a family practitioner treats patients of all age groups. They provide preventive health care, including checkups and childhood immunizations, and treat a variety of ailments. Doctors counsel patients about how to stay healthy, order and interpret medical tests, and prescribe medications as required. The family physician also refers patients to specialists, as appropriate.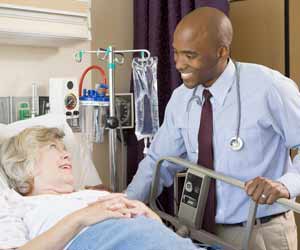 They may work in a private office or clinic. Opportunities to work also exist in the military, with professional sports teams, and working for corporations. Working hours may vary, depending on where the doctor is working. Some physicians work some evenings and weekends to be available when their patients need them.
To be a successful physician in family practice, you must have a wealth of knowledge about health issues and know when to make the decision to refer a patient to another medical practitioner for treatment. Good communication skills are important, since you will need to take your patients' history and discuss their health with them. You will need to explain why certain tests are being ordered and discuss the treatment plan with them. The primary-care physician must be able to provide advice about a number medical conditions, from colds and flu to more serious conditions.
Physician Schooling
To become a doctor, you will need to complete a four-year undergraduate degree and then four years of medical school. Once you complete medical school, you will need to complete a residency program before you can practice medicine independently.
Salary Information for Family Practice Physicians
The median salary for a trained physician is $153,640. Any bonuses for benefits are extra.
Employment Trends for Physicians
As the population ages and physicians currently working retire, the demand for trained doctors is expected to increase. Physicians who are bilingual will be in demand for work in ethnic areas.