A Career in Petroleum Geology
A petroleum geologist is responsible for determining the best places for an oil or gas company to drill. They must have a good knowledge of the structure and history of the Earth's crust, including any fossils discovered on the site. A familiarity with chemistry, physics, biology, and mathematics is required. The petroleum geologist is charged with locating oil and mineral deposits below the surface and mapping the area.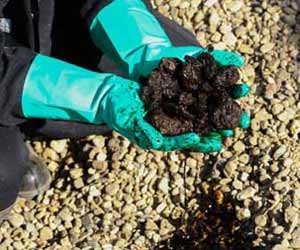 He or she will also need to be able to find water buried beneath the surface. Preparing reports and interpreting collected data form part of the duties associated with this occupation as well.
Petroleum geologists may work in an office setting most of the time. Depending on the expectation of their employer, they may need to go out into the field as well. This may involve traveling (and living) in a remote location for several months at a time. Working conditions may involve navigating rough terrain on foot, in an all-terrain vehicle, by helicopter, or on board a boat.
A successful petroleum geologist will have good communication skills, as well as the ability to look at a two-dimensional map or drawing and picture it in three dimensions. Being able to make decisions with confidence is another desirable trait. Since this job involves collaborating with other people, employers are looking for someone who works well as part of a team.
Education Required to Become a Petroleum Geology
The basic training to become a petroleum geologist is completing a four-year undergraduate degree in Geoscience. Most companies hiring for this type of job prefer candidates with a Master's Degree.
Geologist Salary Information
The median salary for a petroleum geologist with over six years of experience is $150,600. This figure doesn't include any bonuses or benefits.
Employment Trends for Petroleum Geologists
This job offers the best salary among Geoscience careers, but it offers less in the way of security since employment prospects are dependent on the rise and fall of oil prices. You have a better chance of landing a job in this field if you are bilingual and are flexible as far as your work location. Being able to relocate to take a job in another area is considered an asset. Having a Master's Degree will also bump you closer to the top of the list of candidates for available positions.