Information Systems Manager Jobs
The role of the information systems manager is a very interesting one. This person is responsible for implementing technology within the organization. They may be asked to write a business plan, oversee network security operations for the company, or direct the company's Internet presence.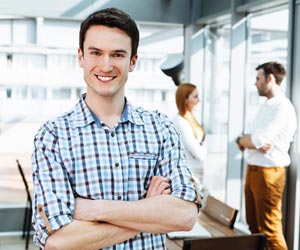 Part of their job involves planning, co-ordinating, and directing research to improve the company's computer operations. The person working in this capacity must have a good understanding of computer systems, as well as a firm grasp of business principles in order to be successful.
The basic level of education required to become an information systems manager is a Bachelor of Science degree (B.Sc) in either Computer Science or Engineering. Some people working in this role have continued their education to include a Master's in Business Administration (MBA) degree. Most people working as an information systems manager have four or five years of related experience before taking on this role.
IS Manager Salary Information
The median salary of someone working as an information systems manager is $113,880. This figure doesn't include bonuses or benefits the person may be entitled to.
Employment Trends for Information Systems Managers
Employment growth is expected to be faster than average for people who are working as information systems managers. There will continue to be a demand for people who are savvy about computer systems as well as business operations. If you have good communication skills and the right educational background, there will be multiple opportunities available in the foreseeable future.