Psychiatrist Jobs
A psychiatrist treats a number of mental health issues. He or she can use a combination of medication, psychotherapy, psychoanalysis, and hospitalization to treat patients. Psychotherapy as a treatment option is based on behavioral therapy. Medications are prescribed to attempt to address chemical imbalances that can cause psychiatric issues, such as anxiety disorders, bipolar disorder, depression, and schizophrenia. Electroconvulsive shock therapy may be used if the patient is not responding well to medications.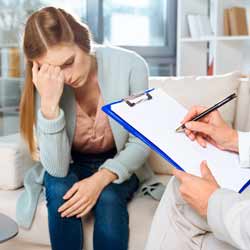 Psychiatrists can find work in hospitals, clinics, and in private practice. Some of them specialize in doing research, and licensed practitioners also share their knowledge by teaching at university medical schools. There are opportunities in writing and publishing for psychiatrists as well: they may write books on the subject or edit medical journals.
To be a successful psychiatrist, you will need to be comfortable dealing with many different kinds of people. A level head and good communication skills are important, since you will be taking information from patients and their families, as well as talking about treatment plans with them.
If you decide to work in a hospital setting, you may be working irregular hours that include being on call during certain times and being available at night and on weekends.  Psychiatrists in private practice may work more regular hours, but some of them combine seeing patients in their office with working some shifts at the hospital.

Training for Psychiatry
The first step involved in becoming a psychiatrist is to complete an undergraduate degree. After that point, you would need to go to medical for four years. A one-year residency and three more years of residency in a hospital setting will follow. All psychiatrists must be licensed in the state where they will be practicing, and must pass exams before being fully qualified to do so.
Salary Information
The mean salary for full-qualified psychiatrists is $147,620. Bonuses and benefits are not included in this figure.
Employment Trends for Psychiatrists
Job prospects for psychiatrist are very good. Demand for their services is expected to grow faster than average for other types of jobs until 2023.