Boys and Girls Club Jobs
Boys and Girls Clubs of America have been operating since 1860. The first chapter was opened in Hartford, Connecticut, by a group of women who believed that young males should have an alternative to roaming the streets.
By 1906, the organization was on its way to becoming a nationwide organization. The name "Boys and Girls Clubs of America" was officially adopted in 1990.
There are several reasons why the Boys and Girls Clubs of America are special places for children and youths. Each chapter is located in a dedicated facility which is open on a daily basis. Children have a place to go after school and on weekends offering them programs and activities that are fun, as well as designed to help them develop in a positive way.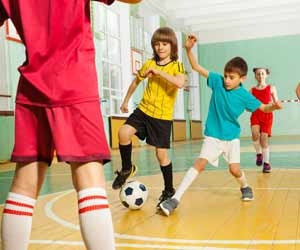 Full-time staff employed by Boys and Girls Clubs are available to act as mentors to the children and young people served by the organization. They set a positive example for members to emulate. The organization is open to everyone who would like to attend, and by keeping dues in the $10-$20 per year range, it ensures that programs are available to families with limited means.
Jobs Available at Boys and Girls Clubs of America
Boys and Girls Club hires workers at the national and local levels. Each Club hires its own staff, and job seekers would apply directly to the location where they are interested in working. Examples of the job titles that may be available at the national level include the following:
Development & Fundraising
Administrative Assistant
Director, Government Relations
Legislative Assistant
Payroll Coordinator
Project Coordinator
Regional Service Assistant
At the local level, Clubs may be hiring people for these functions:
Chief Professional Officer
Development Director
Education Coordinator
Grant Writer
Grants Manager
Teen Director
How to Get a Job with Boys and Girls Clubs of America
Find the latest Boys and Girls Club job openings right here in the JobMonkey Job Center. Click on the job title to see a detailed job posting, often including the following information:
Summary
Education
Experience
Skills
Environmental and Working Conditions
Physical and Mental Requirements
Duties and Responsibilities
Interested individuals can apply online or email the job posting to a friend.