Major League Soccer Jobs & Internships
Major League Soccer is a professional league that is based in the United States. The League head office is located in New York City. A total of 16 teams participate in league play; 15 are based in the United States and one of the clubs is in Canada.
The League was founded in 1993 and the first game was played in 1996. Teams play a total of 30 games during the regular season, which runs from late March or early April to November. Eight teams move on to the playoffs and compete for the MLS Cup.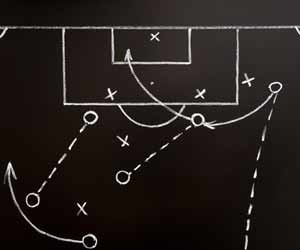 Types of Jobs Available at Major League Soccer
Major League Soccer and Soccer United Marketing hire workers for a number of positions. The following are examples of jobs that may be available from these related companies:
Account Executive
Coach
Editor
Marketing Manager
New Media Editor
Senior Editorial Producer
Internships at Major League Soccer
Major League Soccer hires interns for a full-time summer work term. Applicants must be at least 18 years of age or older and either currently enrolled in a college program or have graduated within six months of their acceptance into the internship program.
Opportunities for graduates of a four-year college program are also offered by Major League Soccer. Those individuals accepted into this type of internship program must be able to commit to a work term of between three and six months. Examples of departments that may offer internships are as follows:
Broadcasting
Communication
Consumer Products
Finance/Accounting
Information Technology
Legal
Operations
Player Personnel
Special Events and Promotions
People who would like to be considered for an internship with Major League soccer are invited to apply by submitting a resume by email to the League recruiting staff.
How to Apply for a Job with Major League Soccer
Get started with your job search right now. All available positions with Major League Soccer are posted in the JobMonkey Job Center. Interested individuals can click on the job title to find out about the responsibilities and required skills for the position. Major League Soccer accepts resumes and cover letters online.