Sports Careers and Jobs: What is a Sports Job?
You don't have to be an athlete to get a job in athletics, and you don't have to be the one in a million who makes a pro team to get into the game. In fact, the range of job types and sectors in the sports and athletics fields are open to all kinds of skills, attributes and abilities. You don't even have to begin with sports. You can start out in business, healthcare, marketing, promotion or law and put your experience and education to work in sports.
Types of Sports Jobs
In the college sports sector, choose from these athletic department jobs:
Athletic Trainer
Coach – many different sports
Assistant Coach
Associate Athletic Director
Athletic Director
Physical Education Instructor
Marketing and Promotions Coordinator
Athletic Program Development Director
Sports Information Director
In the field known as Health and Fitness, there are these jobs and sports careers:
Athletic Trainer
Physical Therapist
Medical Assistant
Sports Medicine Aide
Assistant Athletic Trainer
Physical Therapy Assistant
Sports Massage Therapist
Sports and Fitness Nutritionist
Strength and Conditioning Coach
Exercise Physiologist
Sports Physician
Sports Psychologist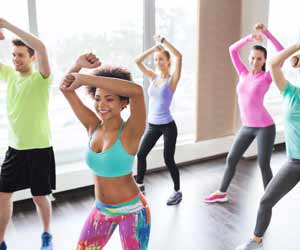 Interested in a sports writing job or broadcasting career? There has been a proliferation of sports-related Internet sites, publications, and sports channels on television. There's never been a better time to pursue these types of sports jobs:
Sportscaster
Sports News Reporter
Television Sports Producer
Radio Sports Producer
Internet Sports Producer
Sports Writer
Sports Photographer
Sports Talk Show Host
Sports Columnist
Sports Television Talent Director
Editor
Publisher
You can find these sports jobs in schools from Kindergarten through 12th grade:
Physical Education (P.E.) Teacher
Coach
Assistant Coach
Only a lucky few athletes make it to the pinnacle of playing professional sports. Fortunately for job seekers, many professional sports teams are big businesses. They need administrators, marketers, ticket salespeople, coaches, and so forth. You'll find these types of opportunities within many pro sports organizations:
Coach
Strength and Conditioning Coach
Scout
Team President
General Manager
Business Manager
Director of Minor League Operations
Marketing Director
Promotion Director
Director of Community Relations
Ticket Operations Manager
Traveling Secretary
Executive Director
Stadium Manager
Sports Events Coordinator
Equipment Manager
Scoreboard Operator
Public Address Announcer
In the Recreation field, you can choose your own kind of fun in sports jobs. How about a cruise ship job? The cruise industry is absolutely booming and they need workers.
Cruise Ship Jobs
Shipboard Golf Professional Jobs
Cruise Director Jobs
Youth Program Director Jobs
Youth Staff Jobs
Recreational Manager Jobs
Learn more about cruise ship jobs on another excellent site: www.cruisejobfinder.com. They have an endless amount of information about cruise ship jobs. They also have excellent information on beach resort jobs which offer similar work opportunities.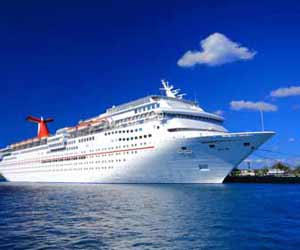 If cruise ship jobs are not your thing, then consider working at your local YMCA or Boys and Girls Club. Nearly every neighborhood or municipality has a recreational sports program or two. They hire for these types of jobs:
Youth Sports Administrator
Recreation Manager
Director
Recreation Aid
Recreation Specialist
Recreation Therapist
Outdoor Recreation Planner
Teen Coordinator
Health & Fitness Director
Instructor
Facility Manager
Aquatic Director
Summer Camp Positions
Sporting goods are big business and people working as manufacturer's sales reps can make excellent money. There's the wholesale side of the business where you're selling to retailers and obviously the retail aspect:
Manufacturer's Representative
Sporting Goods Store Manager
Sporting Goods Salesperson
Sports Store Business Owner
Team Dealer
Finally, consider getting involved local special events, e.g., marathons, Special Olympics, and even jobs at sports venues. How about working at the old ballpark? It can be a great way to get involved with college or pro sports franchises:
Olympic Games Coordination
Relations with other organizations
Finance
Marketing
Legal Affairs
Technology
Operations
Communications
Medical staff
These are some of the jobs in sports detailed on JobMonkey.