Sporting Goods Associations and Sports Employers Links
SPORTING GOODS ASSOCIATIONS AND CONTACTS INFORMATION
Canadian Sporting Goods Association
https://www.csga.ca
National Sporting Goods Association
www.nsga.org
HEADHUNTERS AND AGENCIES FOR SPORTING GOODS CAREERS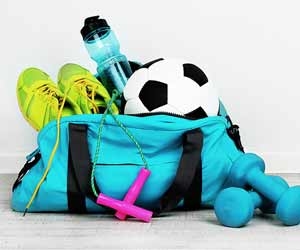 Management, sales, marketing, international, and product design and development. clients include Eddie Bauer, Brunswick, Wilson, Spalding, Nike, etc.
Higher level executive recruiting in the Sports and Entertainment industries.
Executive search firm in the sporting goods industry.
Sales rep recruiting and training.
SPORTING GOODS MANUFACTURERS ASSOCIATION
S.G.M.A. sporting goods industry job listings. Lots of lower to middle management and sales positions. Use the menu for "Industry" to "Job Postings." Samples:
Sales Category: Sales Business Development
Qualifications/Job Description: Seeking direct sales persons to sell a new line of game bats, training bats and training systems to coaches and athletic directors in all regions of the US, Canada, Mexico and other Latin American locations. Will also provide support to resellers in your territory. Local self starters needed to work in their regions. Experience in baseball mandatory. Must be able to use a computer to report sales activity in your region, both yours and competitors.
Location: Cleveland, OH
Application Notes: Unique baseball & softball bats for little league, junior high, high school, college, senior leagues
Salary Info: Commensurate, with incentives
MARKETING
Sporting Goods Manufacturers Association
SGMA International
www.sgma.com
LEADING SPORTING GOODS COMPANIES
Rawlings Sporting Goods Co.- www.rawlings.com
St. Louis MO
Wilson Sporting Goods Co. – www.wilsonsports.com
SPORTING GOODS COMPANIES RECOGNIZED ON FORTUNE MAGAZINE?S "100 BEST COMPANIES TO WORK FOR"
W.L. Gore and REI  have been included in the list every year since the first list was done in 1997. Timberland and Nike have made the list a number of times.
The rankings are as follows:
W.L. Gore (22) – https://www.gore.com
GORE-TEX® fabric has revolutionized protective outerwear.
REI (69) – https://www.rei.com/
REI is the nation's largest consumer cooperative with more than 2.8 million members. REI attributes its reputation to employees' knowledge of the outdoors and outdoor equipment and helping any customer, from novice to the highly accomplished, prepare for their outdoor adventures
Timberland (not on current Top 100 list) – https://www.timberland.com
Timberland clothing will "Make it better"
Nike (not on current Top 100 list) – https://www.nike.com
This sporting goods giant has headquarters in the Portland, Oregon area, but is everywhere.