Outsourced Sports Marketing and Athletics Promotions Jobs
It takes a big team to maintain a college athletics program, and it takes a lot of money to keep the program moving forward.
Colleges and universities turn to experts in marketing relationships to provide the sponsorship for the products and services that help the games go on, like these:
Official university publications
Radio and television programming
Internet websites
Game event promotions
Stadium and arena signage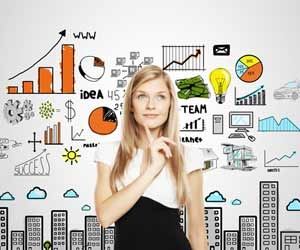 One of the biggest sources for this kind of service is ISP Sports, providing what they call "comprehensive multimedia sports marketing" to these universities:
Alabama
Auburn
Baylor
Boston College
Brigham Young
California
Cincinnati
Clemson
East Caroloina
Georgia
Georgia Tech
Houston
Marshall
Miami
Ohio
Pittsburgh
South Carolina
Southern Mississippi
Syracuse
Tulane
UAB
UCF
UCLA
Vanderbilt
Villanova
Virginia TEch
Wake Forest
Washington
Sports Marketing is big business – using multimedia as fast as new media can be developed – combining sales, public relations, media relations, sports and education experience and business management. Here are some of the ways you see sports marketing in action:
College sports properties
Property revenue enhancement
Sales development
Inventory creation & development
Radio broadcast production and syndication
Television broadcast production and syndication
At-Event Impact promotional and signage opportunities
Corporate and client entertainment packages
Sports publications production
Athletics website management
Direct marketing
Event management
Planning, implementation and evaluation
Site coordination
Media planning and buying
Broadcast production
Sponsor and team services
Event Impact measurement
Sports marketing consultation and promotional support services
Image Building
Increasing sales volume
Sales Incentives
Customer Hospitality
Consumer Impact
Event Tie-Ins
In-store leveraging
Contests and sweepstakes
Couponing, sampling and premiums
Co-Promotions
Licensing
Public Relations
To further make an example of this big company, let's take a look at one team at ISP Sports, the people who manage the outsourced marketing for Georgia Tech. Jeff Salisbury is Vice President and General Manager for Georgia Tech.
Jeff is a graduate of Wake Forest and has a Masters in Sports Management degree from the University of Richmond.
He started in sports marketing at the University of Missouri, then went to the private company, ISP, as General Manager for Wake Forest. His job now is overseeing the worldwide sports marketing for Georgia Tech.
Matt Brown is Associate General Manager for Georgia Tech. A Stetson graduate, Matt has a Masters in Sports Administration from Georgia Southern. He was Director of Athletic Marketing and Promotions at his alma mater before he took this job at ISP. Now, Matt is responsible for business development and management assistance for the Georgia Tech sports business.
Matt Molde is Assistant General Manager for Georgia Tech. He graduated Ohio University and earned a Masters in Sport Management at West Virginia, then was a graduate marketing intern at the University of South Carolina. His move to private enterprise was with Host Communications, working for the NCAA and Southeastern Conference.
As you see, these business managers are no strangers to college sports. Rounding out the team is Brian Pulley, Account Executive for Georgia Tech. Brian's Bachelor degree from Middle Tennessee State is in Mass Communications, and his Masters in Sports Administration is from Belmont University. By the time he graduated, he'd worked in sales with The Tennessean, American Heart Association and Dunbar Armored. He then served an internship with the Ohio Valley Conference before he became an Account Executive. His job on the team is corporate sponsorship sales, fulfillment and administration for Georgia Tech.
A position within a college or university that's related to this work is the Athletic Program Fund-raising and Development Director.
Career tracks here are likely to include steps like college student; Marketing Assistant; Public Relations and Fund-raising. A job as Athletic Program Fund-raising and Development Director can lead to Athletic Department Fund-raising and Development Director at a larger college with more prestigious sports programs. You can get a start by volunteering to be on the fund-raising committee for a nonprofit cause you care about. Volunteer to do fund-raising, or look for an internship, at your school's Athletic Department.
You'll find links to key employers in the Outsourced College Athletics Marketing field in the Links to Key College Athletics Employers page