Entry Level College Sports Jobs – No Experience Needed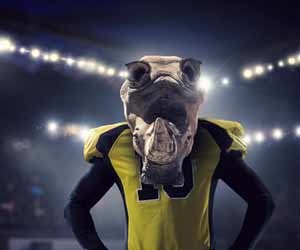 The question is, Where do you start? The best starting point is in sports. Whether it's as a child, in elementary or high school, or even as a college student yourself, if you don't have some involvement in a game, it's not likely you will want to work there. You don't have to be an athlete to work in athletics – you might just love to watch football or to be around those who row in the crew races – but you do need enthusiasm and you do have to care about athletics. You have to enjoy being around students to enjoy any work at a school.
Beginning with your interest, you can get to know people who are involved in college athletics. You can volunteer to help out. As a student, you can get an internship that may provide credits or even some money. With this kind of experience, you learn while you get some work credits and meet people, and you find out what it's like on all sides: the playing field, the ticket booth, the stands, and the knowledge it takes to maintain the safety, viability and fun in college athletics.
At this point, you're ready for an entry-level job in college sports. Here are some jobs that don't take a higher education to get a start, and they will give you some experience to grow on.
Job Types & Requirements
Equipment Manager: Some experience handling and repairing sports equipment
Cheerleader: Tryouts
Mascot: Tryouts
Baseball Camp Group Leader: Collegiate ball playing experience
Facility Assistant
Locker Room Attendant
First Aider: CPR, First Aid and AED Certification, some experience
Lifeguard: Life Guard Training, C.P.R. and First Aid, AED Certification
Indoor Climbing Center Assistant: Climbing experience
Waterfront Activities Attendant (e.g. Canoe Rental)
Golf Range Maintenance Worker
Intramural Sports Official (e.g. Softball, Soccer)
Pilates Mat Instructor: Pilates Certification; CPR Certification
Aerobics Instructor