Jobs with Comcast
Comcast has been in business since 1963. The company originally started as a single-system cable company. Now, it is a major telecommunications company offering a number of services to its clients, including broadband cable, phone and Internet services.
The company provides services to over 7.4 million Digital Voice customers, 15.7 million Internet customers and 23.8 million cable customers. Approximately 100,000 people work for Comcast in various locations around the United States.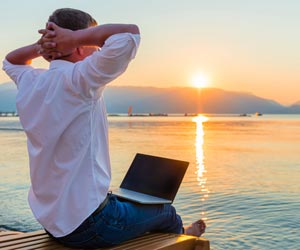 Working at Comcast
The company offers benefits to full and part-time employees. The level of benefits that part-time workers qualify for depends on how many hours a week they work. Here is a list of benefits Comcast offers:
401(k) Pension Plan
Adoption Assistance Program
Discounts on Company Services
Employee Assistance Program
Employee Referral Program
Employee Stock Purchase Plan
Health Care Coverage (Medical, Dental, Vision and Prescription)
Life Insurance
Long-Term Disability
Short-Term Disability
Tuition Reimbursement
Vacation/Holiday Pay
Types of Jobs Available at Comcast
The company hires workers for the following job categories:
Accounting
Administration and Functional Support
Advertising Sales
Business Development
Business Operations
Communications
Controlling/Accounting/Financials
Corporate/Government Affairs
Creative Services and Production
Customer Service
Customer Service Operations
Engineering
Finance
Human Resources
Information Technology
Internet Services & Development
Legal
Marketing/Public Relations
Product Management
Purchasing
Quality Management
Real Estate and Facilities
Research/Development
Sales
Software Development
Technical Operations
Television – Original Programming and Content
Training and Development
Jobs Available at Comcast
Here are examples of job titles that may be available at Comcast:
Business Services Account Executive
Cable Installer
Communications Technician
Customer Care Supervisor
Direct Sales Rep
Financial Analyst
Manager, HR Administration Services
Outside B2B Field Sales
Scaling Architect
Technical Analyst
How to Apply for a Job at Comcast
Comcast lists all available positions on its Careers web site. Job seekers can search by location, employment type (regular, temporary, internship). Other possible search terms are job category or hierarchy level, which include the following:
Administration/Support
College/Intern
Management/Project Lead/Team Lead
Professional
Senior Management
Supervisor
Top Management/Executive
Search results will show a list of available positions. The candidate can click on the job title to learn more about the position. Comcast accepts online applications from people interested in being considered for a position with the company.