Radio & TV courses for Multimedia Jobs
Taking an interest in radio and TV production will not necessarily guarantee you a job in the industry.
For many types of positions in multimedia, you will have to complete TV or radio-related courses before employers will seriously consider your candidacy.
For whatever multimedia jobs you are interested in, you must make sure you study the required subjects and courses before applying.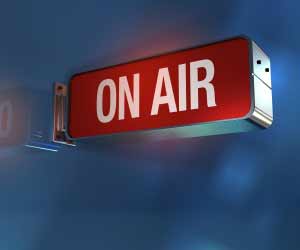 While some radio and television stations offer their own training courses, it is always best to have some training related to radio and television as well – such as voice over courses, or presenting courses. Be sure to investigate the potential advantages of distance learning as online classes could be a suitable option.
The beauty of distance learning is that you can do it on your own time and wherever you like.
The types of TV oriented courses range from directing television reality shows and series, to providing audio for various inserts or studio links.
You will find tons of colleges and universities where you can complete 2- or 4-year degrees, and other distance learning courses that you can complete in a few months or a year. Bear in mind that the type of course you complete will have an effect when applying for a job at a huge corporation.
If you want to start off in the freelance TV business, a short course combined with lots of TV industry contacts will be the best way to break into the industry. For television, a "film and TV" or drama college will give you the training that you need for directing, producing, filming, presenting, and acting, while an audio college will be perfect for studying sound engineering.
Radio courses are not as well catered for, but most of the training is the same as for TV, when it comes to the audio, directing, and producing.
It's recommended that radio DJs and presenters take courses too. These can be short, part-time courses or a 4-year degree in communications. The more languages you speak the better as you will get more work, so taking a language course is also a good idea. You should always keep your voice supple and look after it, so even if you have trained, it is never a bad thing to do a refresher course. The voice-over courses that you receive will teach you about speaking with different tones for different moods and changing your voice to suit conversation, advertising, or other types of speaking for radio. The presenting courses that you receive are mainly for newsreaders and weather readers, and they will give you adequate training for the perfect way to read the news broadcasts.
All the multimedia jobs that you find will also require that you have intrinsic knowledge of the radio and TV industry, and radio production, television production, and online production. Even if you are only the audio engineer for one show, you should also know about the producing, managing, DJ and presenting. Every job is interlinked on radio and TV and to make your show a success, everything has to gel and you must work together as a team with everyone else. The training that you are given is aimed at just this.
Multimedia jobs are offered at many places around the world and online jobs can be easier to come by than offline ones. You can use short radio courses and TV courses to help you start your own online radio station or TV channel. The multimedia courses and training offers you the credibility, confidence, and skills that you need to make your TV and radio job a success.