Turner Broadcasting Jobs (TBS)
Turner Broadcasting System, Inc., is a Time Warner company. The company was founded in 1970 by R.E. Turner. At that point, Turner had bought WJRJ-Atlanta (Channel 17). He renamed the station WTCG to reflect his new company's name, Turner Communications Group.
The company was renamed Turner Broadcasting System (TBS) in 1979. The following year the company took off when CNN, the first 24 hour news channel, was launched. CNN is currently watched by approximately one billion people from all over the world on a daily basis.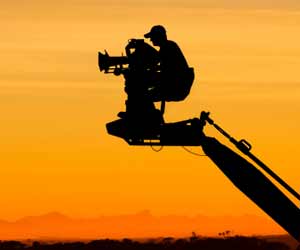 The Turner Broadcasting System has included the following networks and businesses (the list changes from time to time):
Adult Swim
Boomerang
Cable News Network (CNN)
CNN Airport Network
CNN.com
CNN en Español
CNN en Español Radio
CNN International
CNN+
CNN Turk
Cartoon Network
Cartoon Network Europe
Cartoon Network Latin America
Cartoon Network Japan
CNN Newsource
HLN
TBS
TNT & Cartoon Network/Asia Pacific
TNT Europe
TNT Latin America
truTV
Turner Classic Movies (TCM)
Turner Network Television (TNT)
Working at Turner Broadcasting
Turner Broadcasting is a creative and entrepreneurial company with interests in the news and entertainment fields. The company head office is located in Atlanta, and Turner Broadcasting also operates offices in locations around the world.
Turner Broadcasting employees receive a base salary, as well as bonuses and paid time off. The benefits plan includes a 401(k) plan, medical and dental insurance coverage.
Internships at Turner Broadcasting
College juniors, seniors and recent grads may be may be interested in one of the internship opportunities offered by Turner Broadcasting. Internships available in the Turner Broadcasting Systems' Atlanta office are volunteer opportunities. Some participants may qualify to receive course credit. Candidates for internship opportunities with Turner Broadcasting must have a strong academic record.
Students who would like to be considered for an internship with Turner Broadcasting can visit the college student jobs page on the company web site. They can fill out a profile and apply for the opportunities they are interested in electronically.
Jobs Available at Turner Broadcasting
The following are examples of job titles that may be available at Turner Broadcasting at any particular time:
Accountant
Associate Producer
Billing Specialist
Fire Safety Specialist
Project Manager
Publicist
Secretary
Security Officer
Software Engineer
Technical Director
How to Apply for a Job at Turner Broadcasting
To find opportunities you need to check the TimeWarner job listings in the JobMonkey Job Center. Job seekers can search for available positions by location or type of job. If no open positions are a good match for your skills and abilities, then submit a resume to the company for consideration anyway.