TV Producer Jobs
As a television producer you have the unique opportunity to be involved in the background and forefront of television productions, ranging from reality TV series to documentaries and even news broadcasts. The producer is mostly in charge of a production to see that it runs smoothly.
TV Producers Job Description
The job of a TV producer extends far beyond the running of a TV show. It involves every aspect of production, finances, politics, and associations with television networks that you can think of. Even reality TV producers and children's TV and film producers have a tough job and whilst to many people it may look like fun, being a producer for any TV show is hard work.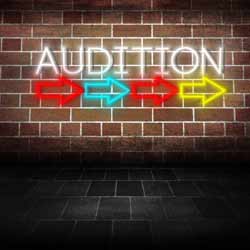 Training
TV producers are experienced in the television and film industry and most of the time to be a producer you will have to complete formal training at a film and TV college or university. Having a course in marketing, finances, business and communications will also help. Most of the time, as a television producer, you will be dealing with other people as well as the TV budget, so you will need to be trained and comfortable with this. Producers of reality TV shows will need to train in various other sections like research and understand how to put together a show of this nature, while children's TV and film producers will have to understand a lot about children. Some of these things cannot be learned, but only grasped with time in the industry.
How to Become a Television Producer
Becoming a television producer is lots of hard work, dedication, and starting off at the bottom, as with most radio and TV jobs. You must have good knowledge about how the industry works and ideally, you will need to first start off in areas like acting for TV, doing audio work or camera work, and directing TV shows. All of these TV jobs will eventually lead you to a career producing, but you can just go into producing straight away if you have the means and the correct training. You have to get the money to produce the TV show you are interested in and this can be in the form of your own money, a loan, or sponsors.
Salary
A reality TV producer's salary will all depend on the quality and popularity of the show, and with reality TV being a highly marketable TV show, you have good chances of earning a lot of money. Children's TV and film producers will also have a good chance of making good money, as the demand for good TV for kids is great. Other TV shows also have their merits, but if you want to earn as much money as you can, you must first make sure that your show will be extremely popular and profitable for the TV networks and ensure the longevity of the show. Each TV show will have different budgets depending on the length of show and the type. This budget will also differ from network to network, so your salary as a TV producer will always differ.