What Is Broadcast Syndication?
Broadcast syndication is the process of selling TV shows and radio shows to various networks and affiliates. There are usually 3 TV syndication types with radio having just one which is the more popular shows being sold to various radio networks and their affiliates. Most of the radio show syndication proposals are for live talk shows which are syndicated daily.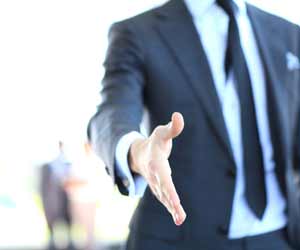 TV syndication works with the television studios who make the programs selling them to large multi-billion dollar networks and their affiliates to be distributed and broadcast in different cities and even internationally. There are many rules and regulations in the broadcast syndication business, and you can easily find radio and TV jobs at networks and studios working solely on radio show syndication proposals, and writing a TV syndication proposal.
TV syndication and radio syndication is a purely business to business venture, and to succeed you will have to understand the finer workings of the TV and radio industries. You will need to have experience in marketing and sales fields, and certain qualifications in fields like marketing, advertising, sales, communications, and business management among others.
There are lots of television shows in syndication and to work in this area of TV will mean that you know all the background details of these shows and how you can syndicate your show or programs, or what to look for when buying a syndicated show. You will have to be good at writing a TV syndication proposal and know all the facts and statistics off-hand.
Writing radio show syndication proposals will also require that you have computer training and are able to work with various programs like Microsoft Office applications and such. You can easily start out in this business working as an assistant for syndicators and for broadcast syndication recipients like at the TV networks.
The money you can make in broadcast syndication is endless, as you can earn millions from off-network television shows in syndication like the popular TV sitcoms of Seinfeld and Friends are still doing. If you can get a television show in syndication, you can live off that money for the rest of your life. These reruns are broadcast on various channels all over the world. You also get strip syndication which is when the same episode of a show is broadcast on the same network every day of the week, like many shows on the E! Entertainment Network. This type of TV syndication also applies to shows that are aired during prime time, and then again the next day in a morning slot for those who might have missed the main show.
Radio syndication jobs can be found at the various radio stations and radio networks or conglomerates that own 2 or 3 networks. You can source and write the radio show syndication proposals for various Top 40 Chart shows, talk shows, and the most popular radio shows in your station that you think would be appropriate for nationwide broadcast or even internationally.