Packaging Engineer Careers
What type of packaging did your smartphone come in? How are bananas shipped halfway around the world without getting bruised? What's the best way to package a television? Can you think of a better way to separate pills? These are the types of questions that a packaging engineer deals with on a daily basis.
Packaging engineers design and create packaging. Every product needs packaging – toys, medical devices, hazardous cargo, pharmaceuticals, televisions, wine, apples, USB drives, even glassware. Packaging keeps products safe and secure from the assembly line all the way to the end consumer.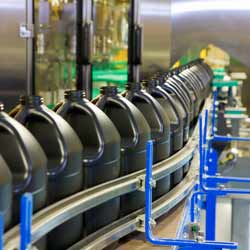 Packaging offers more than a physical protective barrier. It also provides security, portion control, containment, convenience, and marketing information. Plus, it ensures that all products meet any FDA or ISO regulations. Packaging is an important niche that often gets overlooked by job seekers.
The goal of packaging engineering is to figure out the best way to package a product. After careful product analysis, the packaging engineer will determine the packaging needs and design the most appropriate packaging for the product.
Packaging needs to be safe, cost effective, efficient, and eco-friendly. Depending on the product, packaging may also need to be temperature resistant, protective, durable, sustainable, disposable, and appealing. These factors, along with others, help the packaging engineer choose the best type of packaging material for the product.
Packaging engineers can choose from many types of packaging. Cardboard, foam, air bags, aluminum, glass, plastic, blister packs, shrinkwrap, clamshells, pallets, polystyrene popcorn, and boxes are all popular options. What they choose will depend on their product analysis, the client, the consumer, and federal regulations.
Next, the packaging engineer develops prototypes based on CAD designs. At this point the packaging may be sent to graphic designers or marketing teams that can make sure the packaging will appeal to consumers.
After testing the packaging and making any necessary design tweaks, the packaging is ready for production. Packaging engineers work with manufacturing plants to create cost effective production methods. Finally the products can be packaged and shipped off to their final destination.
Throughout the job, packaging engineers interact with nearly every department that works on a product – marketing, suppliers, managers, product designers, research and development, graphic design, accounting, manufacturing, regulatory, legal, and others. The packaging must meet the requirements and approval of every department.
From start to finish, packaging engineers are involved in the package design and creation process. It's a demanding, full-time job. Anytime there is a product change or update, the entire process starts over. Think about how many products exist – that's a lot of work for packaging engineers.
To become a packaging engineer, you need a bachelor's degree or higher in packaging engineering, material sciences, or a related niche like mechanical or industrial engineering. In school you'll take classes and labs about manufacturing, materials, mathematics, CAD design, economics, and industrial design.
This job does not typically require a license, but look into the rules and regulations in your state of country to be sure. It's a good idea to gain experience through internships, but there are some entry-level packaging engineer jobs too.
Most packaging engineers focus on a specific packaging niche. They may be experts at packaging food, electronics, or furniture. Almost every niche has a packaging association that you can join to stay up-to-date on packaging trends.
Packaging engineers work for large companies, consulting firms, or manufacturing plants. Generally a packaging engineer earns $46,00 to $116,000 per year. Pay depends on experience, products, niche, employer, and other factors.
As long as there are products, packaging engineers will have steady work. Does this unique job interest you?
Quick Facts About Packaging Engineer Careers
Job Title: Packaging Engineer
Office: Offices, Manufacturing Plants
Description: Design and create packaging
Certifications/Education: University Degree
Necessary Skills: Problem Solving, Material Science, CAD Design
Potential Employers: Manufacturing Plants, Companies, Consulting Firms
Pay: $46,00 to $116,000
Helpful Packaging Engineer Employment Links: